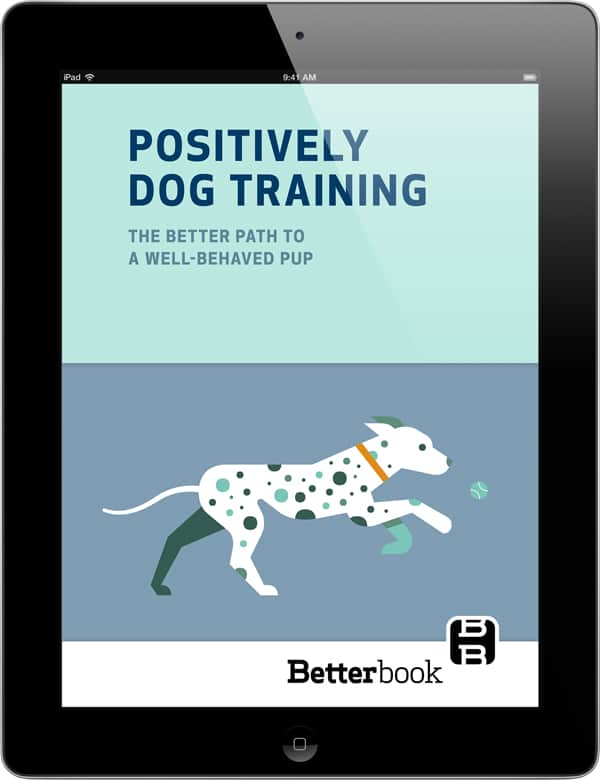 Imagine a book of the future, or a magic book like in the Harry Potter movies. A book that comes to life! That's kind of like the idea of this new training guide by Maggie Marton, of
Ohmydogblog
. I couldn't think of a better method for learning about dog training: an ebook that's not just a book…combined with training tutorials that aren't just videos!
is an
interactive video book made exclusively for the iPad and iPhone. It contains 38 videos demonstrating the basics all the way to advanced activities like setting up your own
agility training.
The ebook features instruction by Denise Herman, an expert dog trainer and
founder of New York-based Empire of the Dog.
Would
you like to learn more about clicker training or improve your skills?
Then you'll find plenty of help in the video tutorials and step-by-step instructions. I've tried clicker training with Kelly and am
already using this guide to improve my skills. Clicker training is humane and easy to use.
*Dozens of
Step-by-Step Instructions
Expert dog trainer
Denise Herman's straightforward process is delivered in small, digestible
doses, and includes tricks and skills such as:
* Sit, stay, and stop
barking
* House training
* Leash walking
* Crate training
* Fetch, high five, and
wave hello
Maggie Marton has
written for pet-related publications like NBC Universal's Petside.com,
ZooToo.com, and Pet Enthusiast magazine and has worked for the National
Geographic Society. Deeply committed to animal welfare, she serves on the Board
of Directors for the Monroe County Humane Association.
Denise Herman
is a dog trainer for over
12 years, and founder of critically acclaimed, Brooklyn-based
training facility, Empire of the Dog. She has been a staff trainer at the San
Francisco SPCA, an off-camera advisor for the National Geographic series "My
Dog Ate WHAT?" and has created her own Clicker Training kits for the Nylabone
Company.