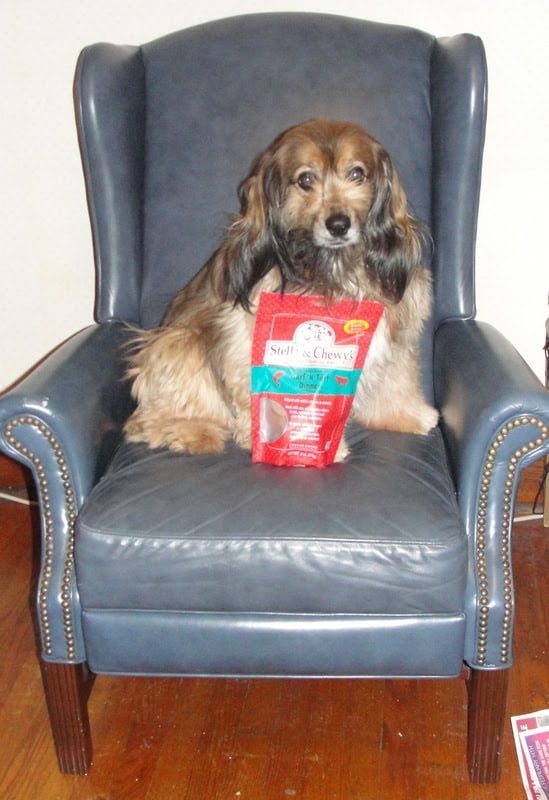 Would your dog like the taste of raw, wild Alaskan salmon and raw, naturally raised beef as well as organic cranberries, spinach, broccoli and beets? Kelly recently sampled this, in Stella & Chewy's new Surf 'N Turf freeze-dried dinner, a sample bag kindly provided to us by Stella & Chewy's.
The food comes in medium-sized, round patties. You can add water to reconstitute, or use as is.
When I opened the bag, it smelled clearly of fish; a flavor Kelly isn't familiar with, but she was attracted to right away.
The inspiration for Stella & Chewy's frozen and freeze-dried dinners arose when Marie Moody rescued Chewy from an animal shelter. Chewy had serious health problems. After Marie began feeding him a natural, raw diet, Chewy (along with his pal Stella) thrived.
There is no doubt that Kelly loved this meal. I tried the food both reconstituted and dehydrated, and Kelly enjoyed it both ways.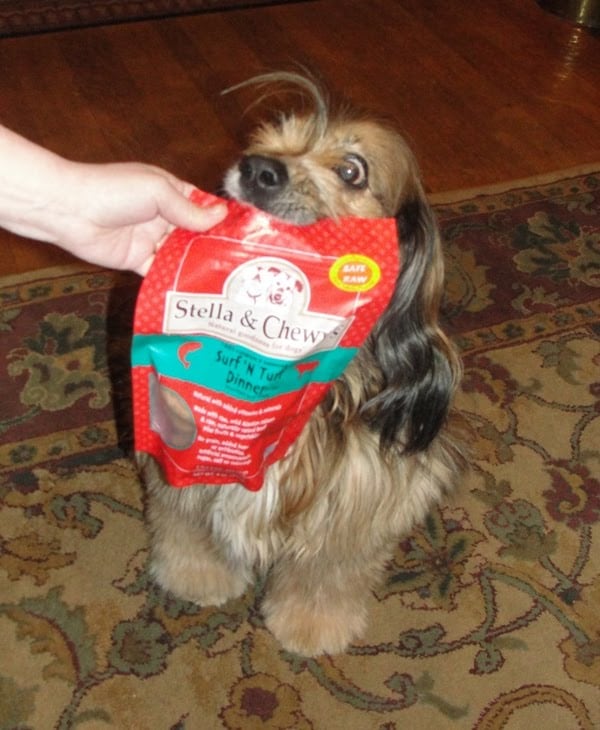 Best of all, check this out. Stella and Chewy's:
is free of grain.
is free of fillers.
is free of artificial preservatives or colorings.
uses raw, natural meat, poultry or fish from USDA-inspected facilities.
uses organic fruits and vegetables.
uses products without added hormones or antibiotics.
is produced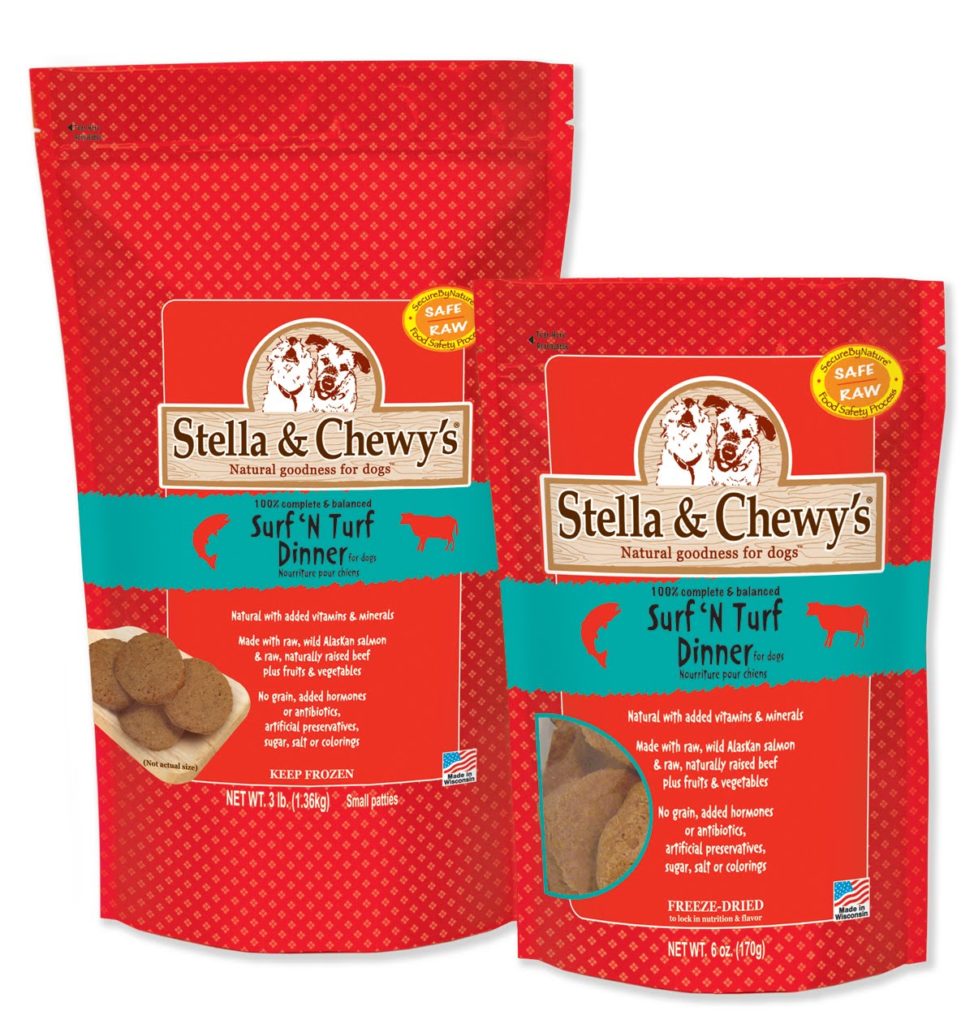 with SecureByNature(TM) technology–designed to eliminate threat of harmful bacteria, while retaining the food's nutrient value and flavor.
is tested by an independent laboratory before packaging.
A 6oz bag contains about 12 patties and costs approximately $11.99. For very small dogs, feeding recommendations is 2 patties/day. For a dog Kelly's size, feeding recommendations is 8. I would find this cost prohibitive on my budget. However, instructions suggest larger dogs use as a mixer or topper for dry food.
** Kelly gives this product 4 paws up, and a happy tail wag too.