Happy Memorial Day!
Kelly and I are taking time this weekend to remember those lost in service to our country…men, women and Kelly says don't forget military dogs too.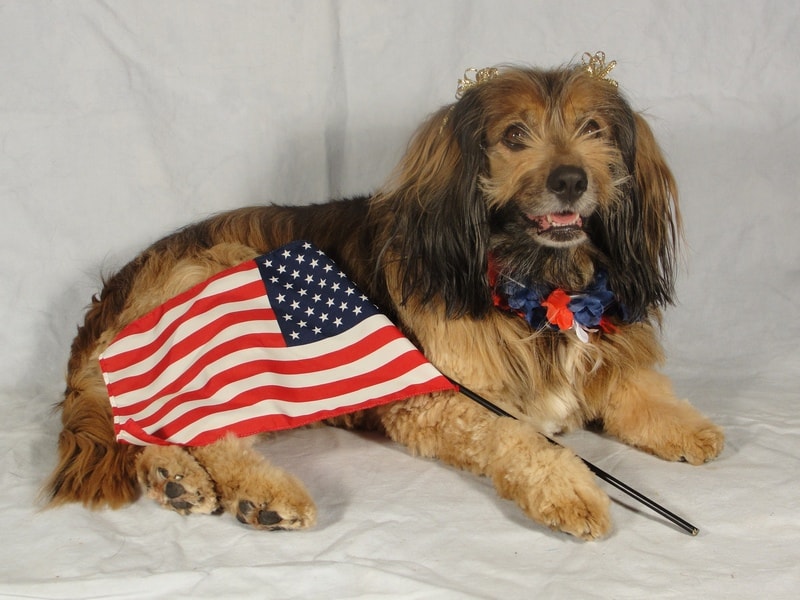 Memorial Day weekend also marks the beginning of summer, picnics, bbqs and summer fun. This weekend Kelly got into some fun of her own.
A-Mazing
We were sent a sample of the Buster DogMaze by The Company of Animals, and Kelly couldn't wait to try it out! All you do is drop a few morsels of kibble in the tracks, and watch your dog work to get it out.
Kelly didn't take too long to master the maze, and sometimes she was able to get the food out without working it through the tracks. Maybe a dog with a bigger nose would have more trouble. I tried different size treats to see if it made a difference.
A Four Paw Review!
Even though it isn't difficult, Kelly clearly enjoys the DogMaze. She gets excited when she sees it, and wags while she works. This is definitely a fun toy. It's also a great way to engage her mind in a problem-solving activity.
Don't Inhale Your Food
Another great use for the DogMaze is to slow down feeding time for dogs who gobble and gulp their food. Food gulping can lead to problems such as burping, indigestion, choking and other digestive issues.
We highly recommend Buster DogMaze for any dog!
For more information:
www.CompanyofAnimals.us
Company of Animals on Facebook
Company of Animals on twitter
*Full Disclosure: We were provided with one Buster DogMaze to sample. This in no way influenced my review. The opinions
expressed here are 100% my own.
Want more, pawsitive pet tips, good news, and special bonuses? Content not already on the blog? Subscribe to my free newsletter. Kelly and I can't wait to see you there!