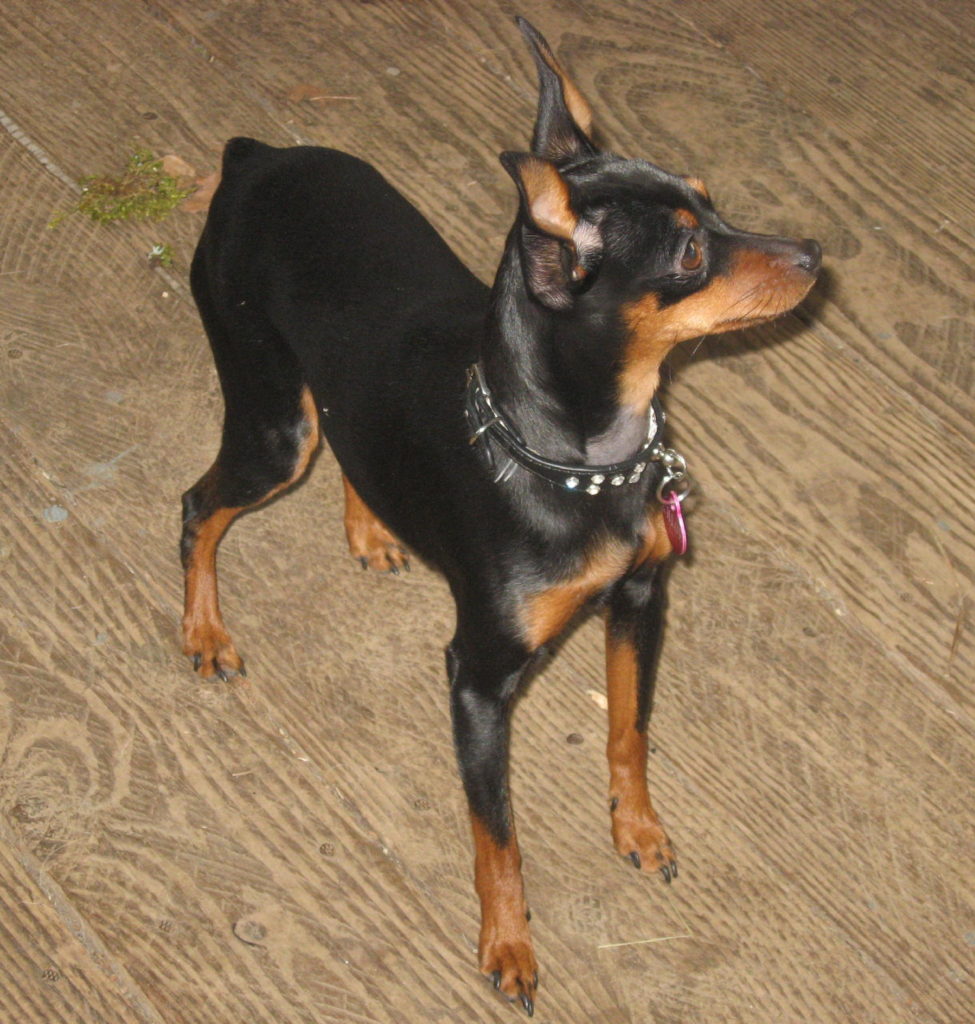 Meet, Chloe, Top Dog of Catherine of Washington state.
Breed: Miniature Pinscher. Also called "Mini Pin" or "Min Pin"
They come in black/tan, red, or chocolate/tan like Doberman Pinschers, but they are not actually related to Dobermans at all. This toy breed is a mix of Dachshund and Italian Greyhound.
Fun fact: The word "Pinscher" means "biter."
Q: Does Chloe like to bite?
A: Sure, sometimes! (They were bred to hunt vermin, after all!)
Age: "teenager" (I guess a lady never reveals her exact age.)
Words that describe her: Sweet but naughty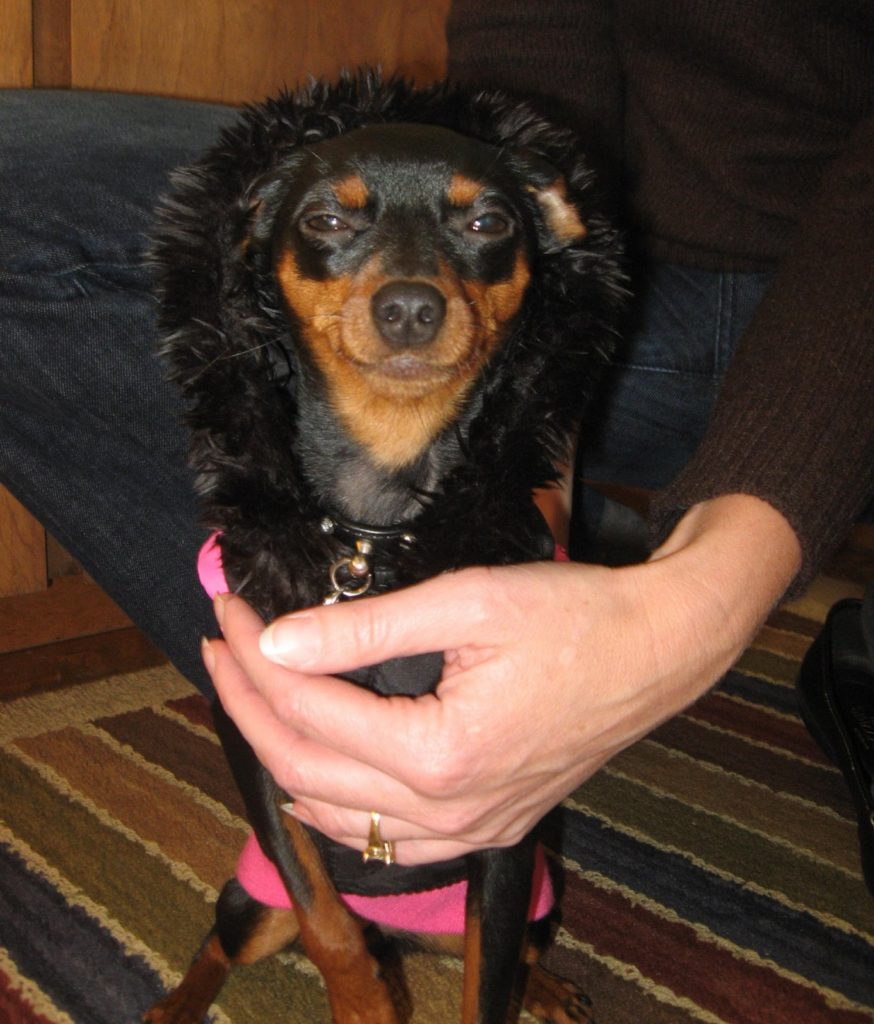 Chloe's family thinks she looks adorable in her hoodie, but Chloe begs to differ. She's not a big fan.

Catherine says a Mini Pins are sweet and cuddly dogs, but not for everyone. Things you should know before considering this breed:
1. They need room to run
2. They need firm training and may be difficult to housebreak
3. You'll need to remain vigilant when they are off lead, because when they get on the trail of something, they're difficult to call off!
4. Do you like a tenacious, stubborn dog? A small dog with a big personality? Then this breed's for you!
But wait! They're also sweet, funny, affectionate and adorable!
Chloe's best trick: She plays soccer! She will chase the ball as it's kicked back and forth and try to bite it! Mini Pins love to play!
Most endearing trait: When she is feeling snuggly, she will burrow into your armpit to sleep.


Paws for Reflection: Mini Pins make wonderful pets for the right family. Study the breeds to know which one is right for you, but also recognize that each dog within each breed is unique–just like we are!