My son's puppy (he's 18 months old, but still a puppy!) Zeke gets bored when he's home alone.
So what does a bored puppy do?
This:
Zeke ate a shoe.
and this: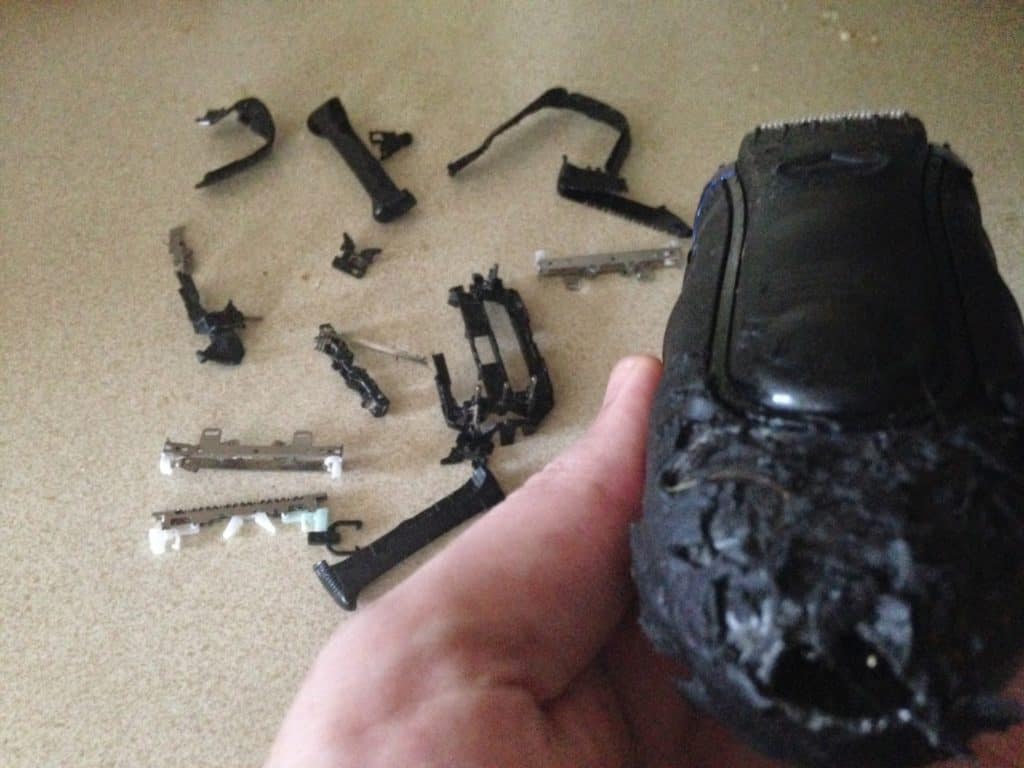 Zeke ate an electric shaver.
So I've been recommending to my son that he leave Zeke with some challenging, treat dispensing toys. What are the advantages?
1. Provides mental stimulation
2. Provides physical activity
3. Reduces boredom
4. May reduce boredom-related behaviors such as barking and ripping apart the furniture.
Recently Chewy.com sent us a PetSafe Busy Buddy Twist 'n Treat treat dispensing toy to try out.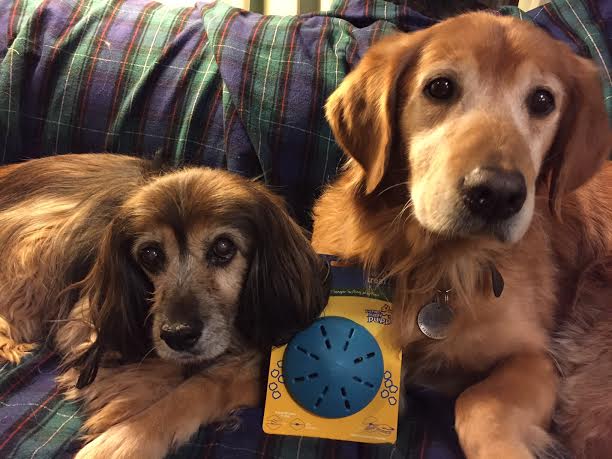 The Twist 'n Treat looks like a flying saucer, and consists of two halves that are adjustable and able to be filled with small treats.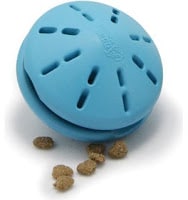 Twist the halves far apart to give your dog a quick reward, or twist the halves closer together for more of a challenge.
Add small treats or smear with cheese or peanut butter for even more playtime options.
The toy is durable, but not intended for vigorous chewers.
Ike is not a strong chewer, but we tried this out on Kelly.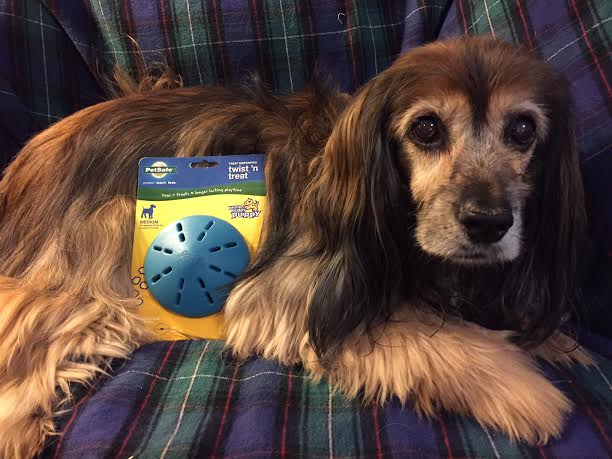 She was quickly able to figure out how to access the treats, so I twisted the opening smaller. She enjoyed the challenge of working out the treats until every last one was gone. She didn't become bored nor frustrated, and enjoyed playing with the toy.
This toy was a big hit with Kelly. This fun and unique treat dispenser might just make your dog happy too!
*Full disclosure- Chewy.com provided us with one twist 'n treat toy in exchange for my honest review. This in no way influenced my opinion. Opinions expressed here are 100% my own.