Kelly loves jerky treats, but today we have to careful about where they come from and their ingredients. So we were excited when Chewy.com invited us to sample True Chews 100% natural premium jerky cuts, made with real chicken. We felt confident in these treats because they are offered by Chewy.com. and because they're made in the U.S.A. True Chews first ingredient is chicken.
Kelly loved these treats! They're larger than the average treat, and provided her a little extra chew time. We highly recommend True Chews! "Nothing fancy, just natural, fresh, healthy chews for your dog."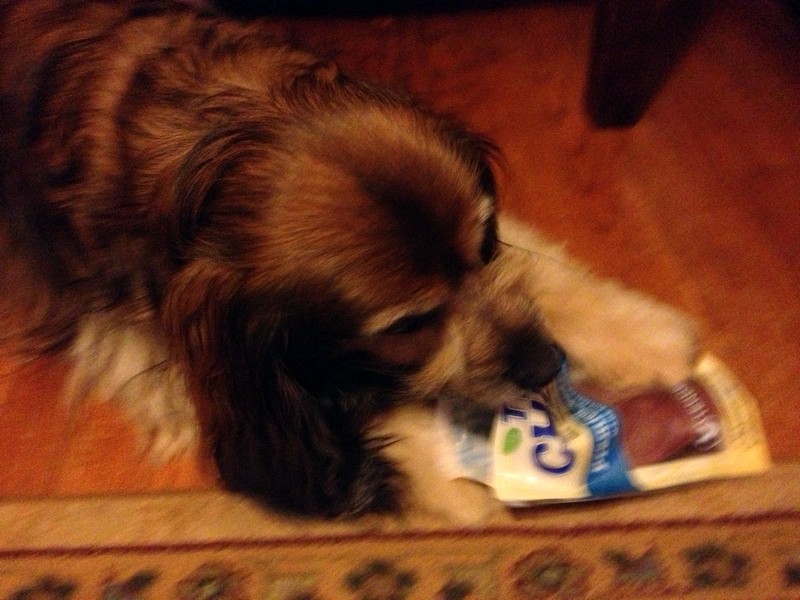 Want PAWsitive pet tips, good news and special bonuses? Content not already on the blog? Fetch our free newsletter! Kelly and I can't wait to see you there!