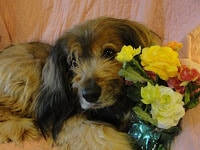 Happy Valentine's Day from Kelly and me! And guess what, today we're also celebrating Kelly's birthday! Although we don't know her exact birth date, we were told she was about 1 year old when she came to us from the rescue shelter.
We thought she seemed a bit younger than that. So, we made an educated guess, and selected Valentine's Day for her birthday. Can you think of anything better?
Happy Birthday sweet Kelly. 9 Years Young Today (or somewhere thereabouts!). Check out the gray chin!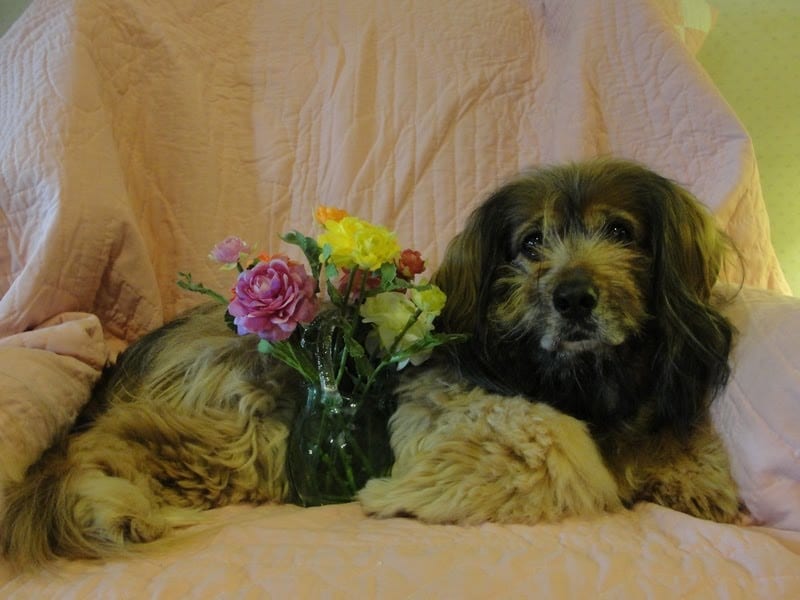 And now, here are the winners of Kelly's Hug A Pet Today bumper sticker contest:
I had a few extra bumper stickers, so I decided to send everyone who entered by midnight Sunday 2/13/11 a bumper sticker! And, by randomizer.com, CindyLu's Muse was chosen to win the book Desiderata for Dog Lovers, too! Congratulations! Please send me your snail mail address to peggyfrezon (at) gmail (dot) com, and I'll get your prizes right out. And thank you everyone for participating.