What more could any gal want than a pedicure, a new hairdo and some good friends? (maybe a cookie?) Last week Kelly received pampering from her favorite groomer, Melissa Francisco from TransFURmations Mobile Pet Spa, and we also met a new friend- Kim Clune from This One Wild Life.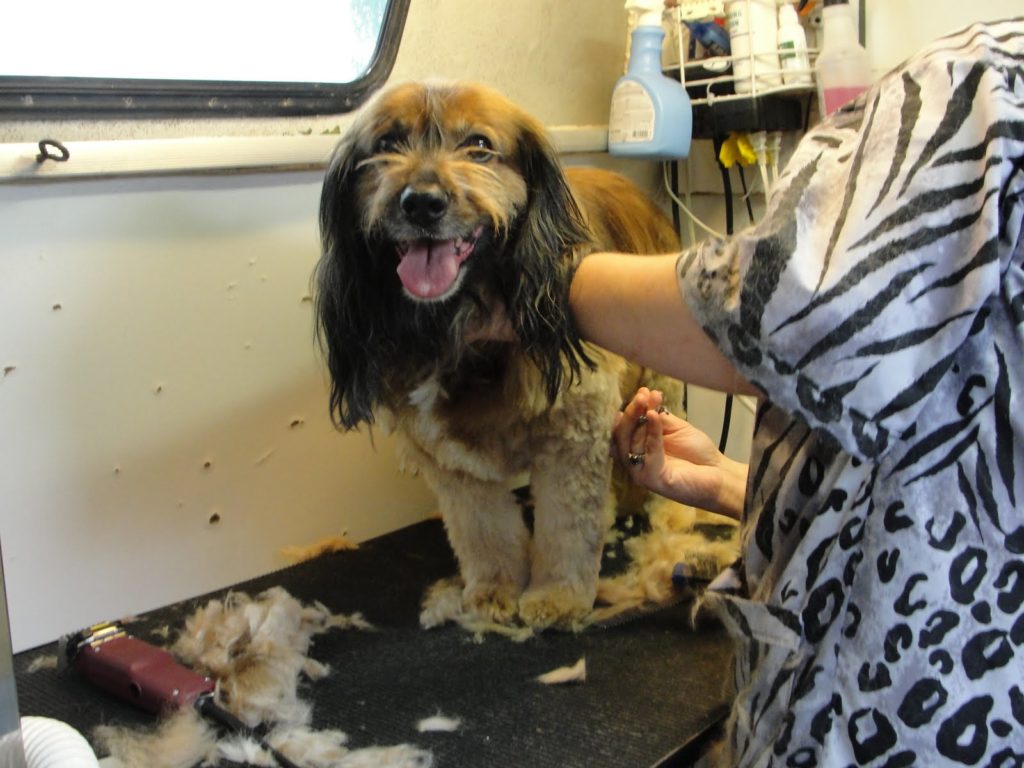 First, the grooming van pulled up in the pouring rain.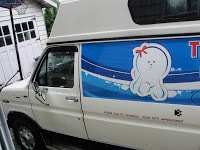 Melissa carried the armful-of-a-dog while balancing an umbrella over their heads. Now isn't that the spa treatment? We all squeezed into the van where Melissa artfully set to work. Check out Kelly's before and after!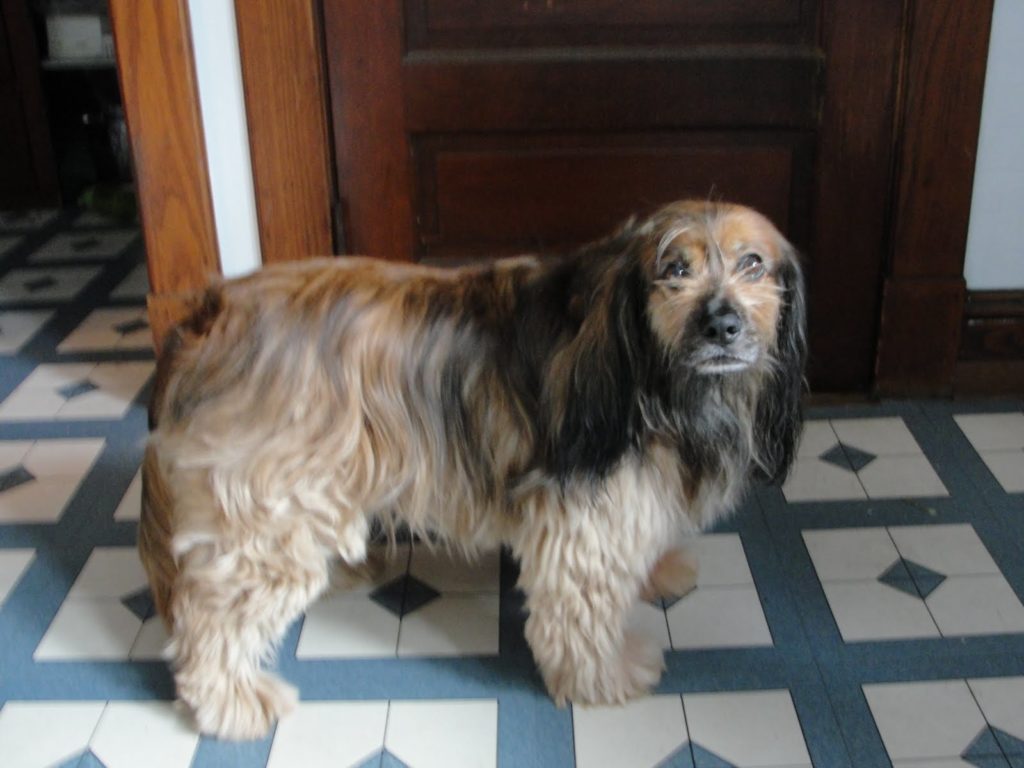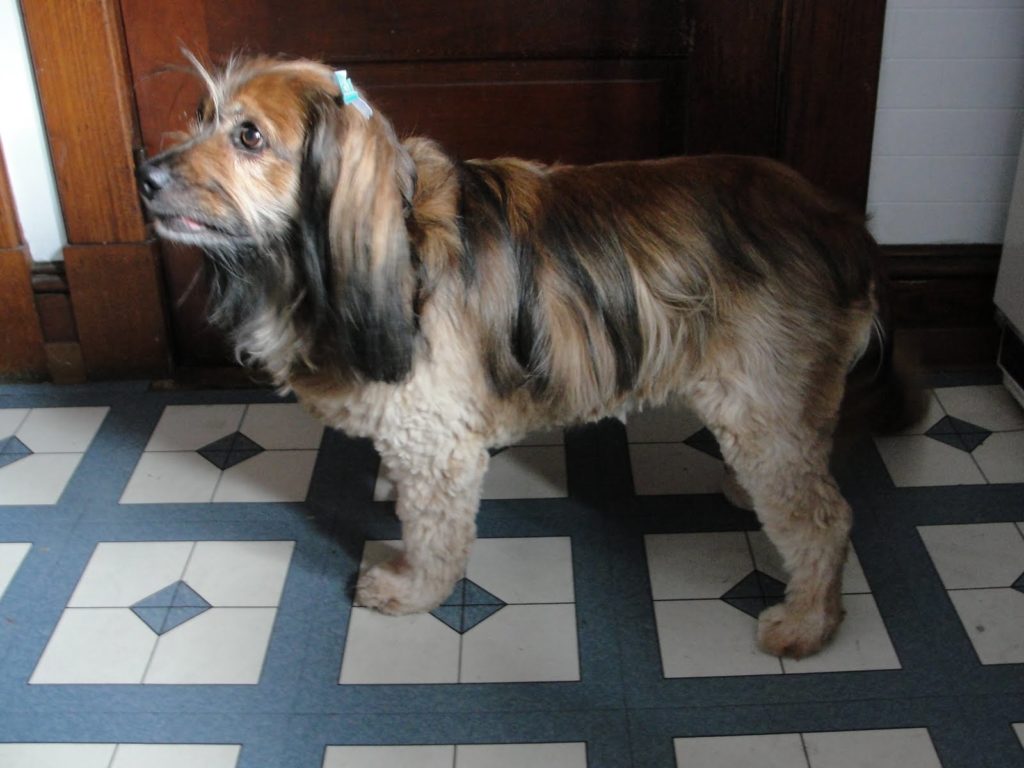 Here are Kelly's feet before and after!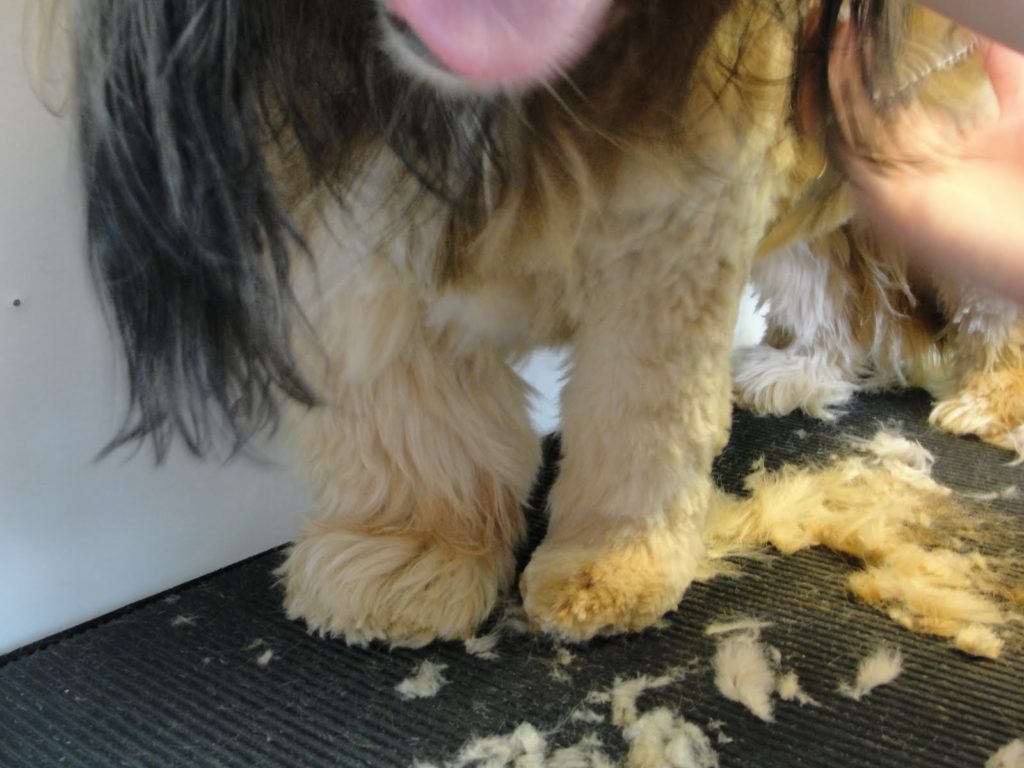 You might wonder why I use a mobile groomer. Yes, it's convenient. No driving out to the pet place. No having your pet wait for its turn in a crate. And it actually costs no more than most grooming salons. But in Kelly's case, it is a necessary solution. Kelly is anxious around other dogs and uncomfortable separating from me. Her first visit to a large grooming salon was stressful…so stressful that when we arrived to pick her up, we were handed a wet, scraggly dog who lunged to get to us, her heart racing, her eyes cherry red because the stress had caused her blood vessels to burst.
Never again!
Enter Melissa and her mobile grooming van. Melissa is gentle, kind, and accommodating. She is the recipient of The Compassionate Groomer award and I can see why. She easily helps Kelly feel comfortable in a situation that is still a bit stressful for her.
When Kelly's grooming was nearly complete, the sun came out and our visitor arrived. Kim knocked on the door and joined us inside the van–snug, but doable. I met Kim on Twitter (follow her!) and then we discovered that we lived only minutes apart.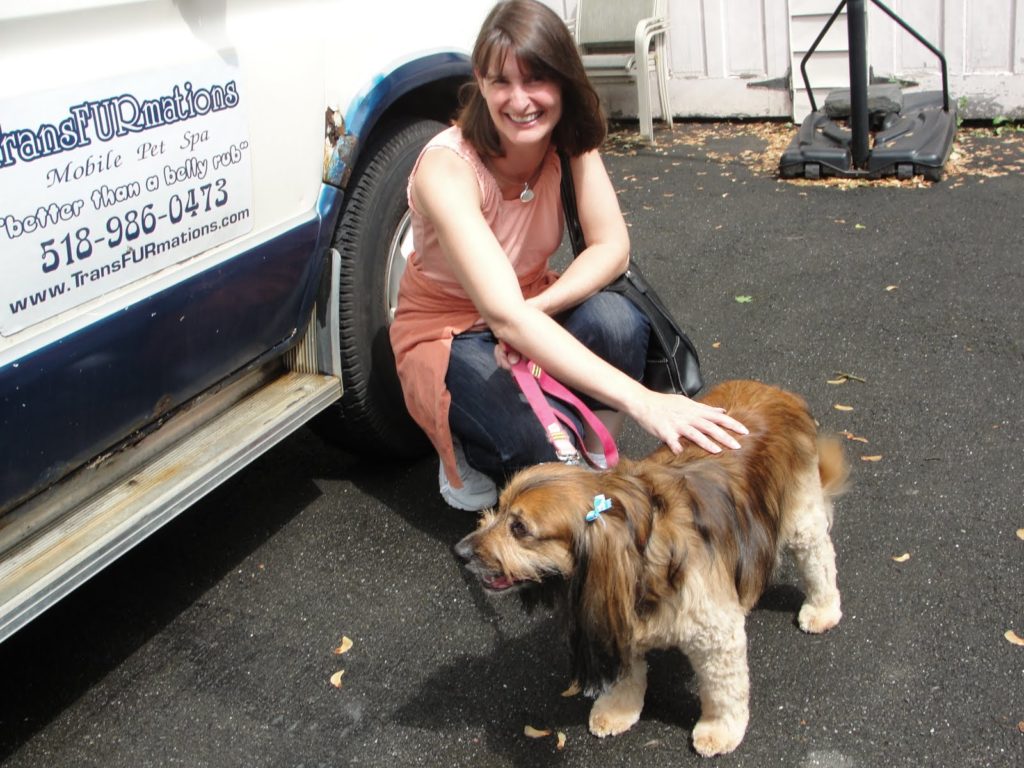 I could tell at once that she is a compassionate animal person herself. She showed me pictures on her handy multi-tasking cell phone of her gorgeous Newfoundland, Shamus and her svelte hound dog Emmett. (Here is Kim posing with Kelly by the mobile grooming van.)
When Kelly was all done she chose her reward from TransFURmations' toy basket (a stuffed green apple) and set to the task of desqueaking while Kim and I enjoyed chatting about writing, blogging, and all things dog.
And now Kelly is all cleaned up and clipped with her pretty new hairdo!