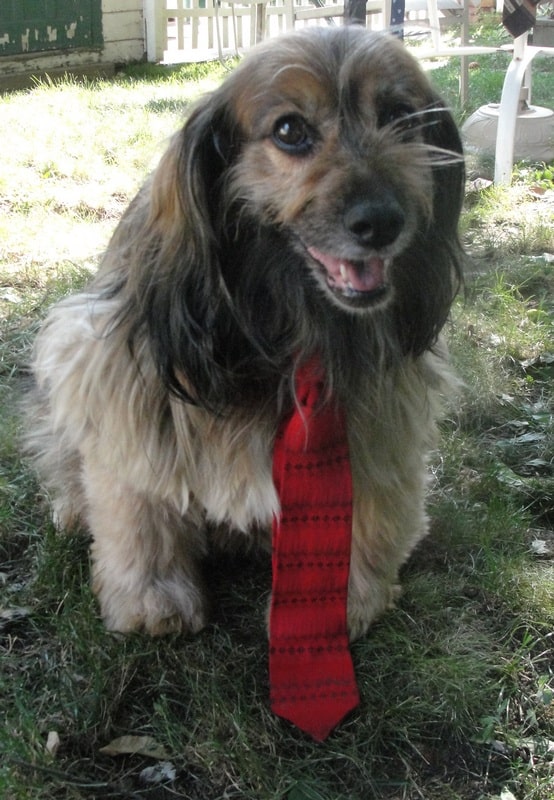 Kelly rocking the power tie.
Who is your favorite presidential pet?
Today, on Presidents Day, this is what I'm thinking about. Not politics (too controversial). Not a day off of work (although that's good too!) Not The Father of Our Country and Honest Abe, but about their pets, and the pets of all our presidents. Of course it's important (and frustrating) to stay apprised of political shenanigans but I also enjoy that we can feel a common bond with some of the leaders of our country due to learning a little bit about their pets.
My article, Popular Presidential Pets, for Guideposts magazine shares a little bit about Bo the Portuguese Water Spaniel, Socks the cat, Millie the spaniel, Macaroni the Pony and Polly the Parrot.
Out of all the presidents, I think I find Calvin Coolidge the most interesting. His pets included:
Rob Roy the Collie
Beans the Bulldog
Tiny Tim the Chow Chow
King Cole the Belgian Groenendael
Climber the angora cat
Blacky the cat
Tiger the cat
Peter Piper the canary
Do-Funny the oriole
Rebecca the raccoon
Bruno the black bear
Wallaby the wallaby
*Most of Coolidge's exotic pets, including the bear, wallaby and two lion cubs, ended up at zoos.