Kelly here. I just wanted to thank
Shaggy Dog Stories
for the pawsome
by nature
treats! I got the mixed berry flavor. They're made with rice and barley, chicken meal, cranberries, carrots, blueberries, dried tomatoes, rosemary, ground flaxseed, vitamins and minerals. Mom says they're good for me. I don't believe her though, because they taste too good to be healthy. Mom took these pictures of me enjoying my treats. Thanks Shaggy dog and by nature!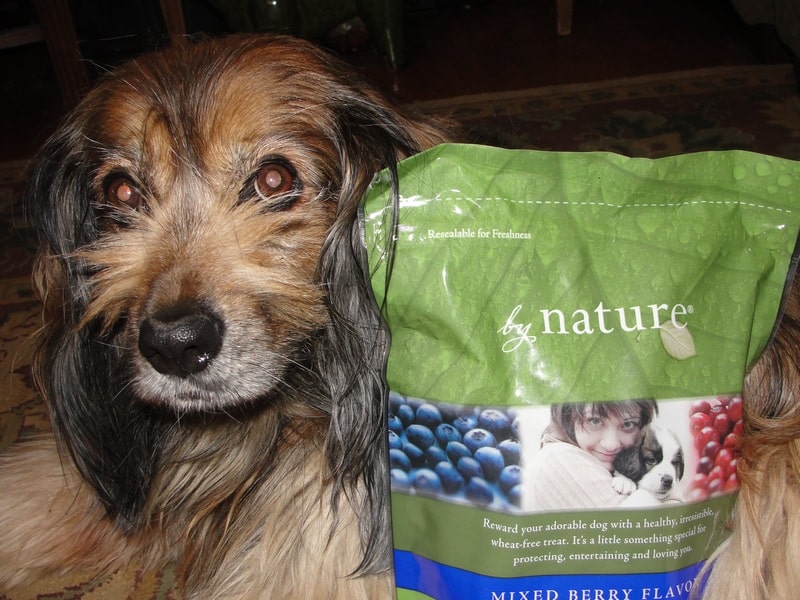 I could be a model, couldn't I?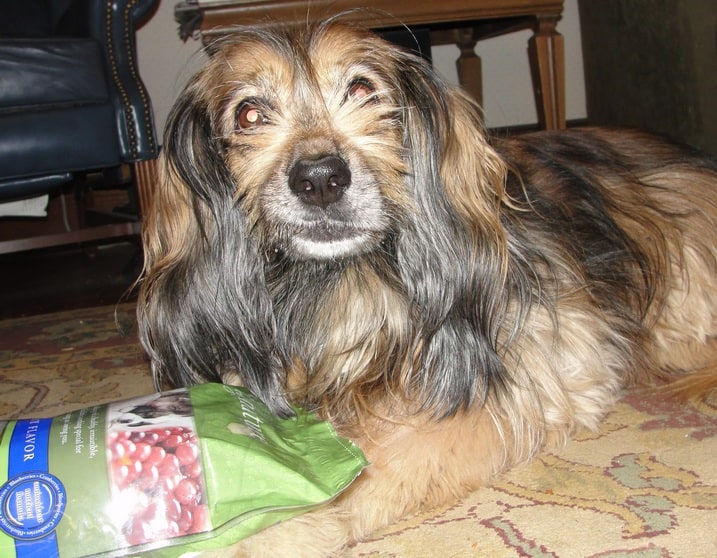 Hmph, how do I get in the bag?
This biscuit is really crunchy.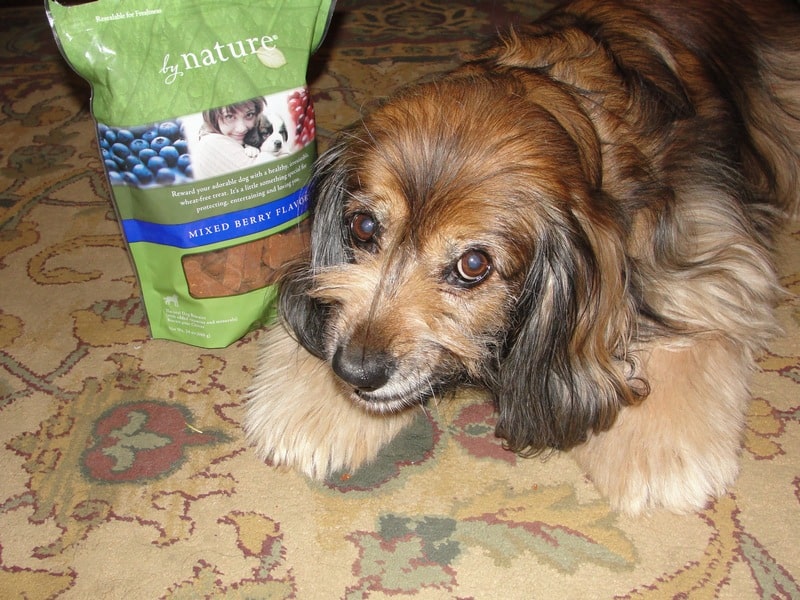 Mom, did anyone ever tell you that it's rude to take photos of a lady when she's eating?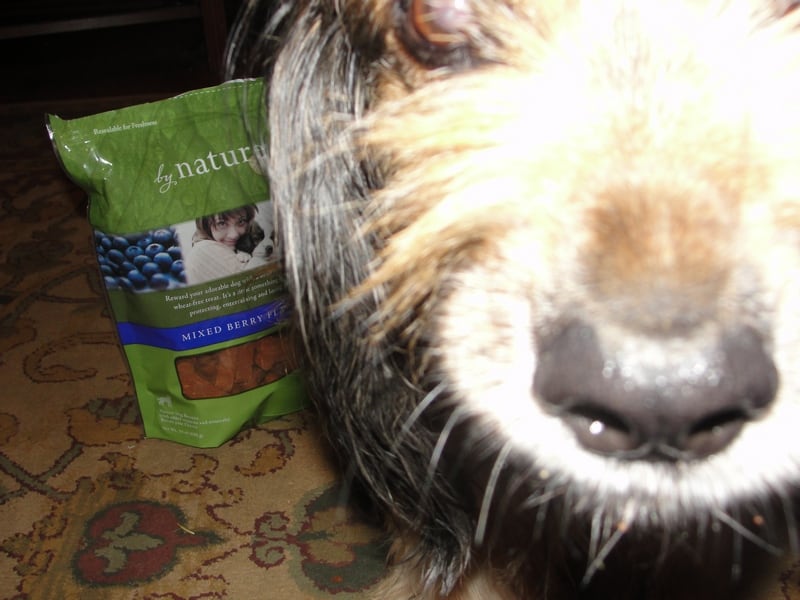 More?!