One of the fun parts about blogging is getting to check out new varieties of dog treats and give them a review, and let you know if they are exciting and worthy…or big duds (in our opinion). Recently Chewy.com gave their Blogger Network the opportunity to sample and review something from a variety of healthy treats. We selected Nature's Variety Prairie Oven-Baked Biscuits.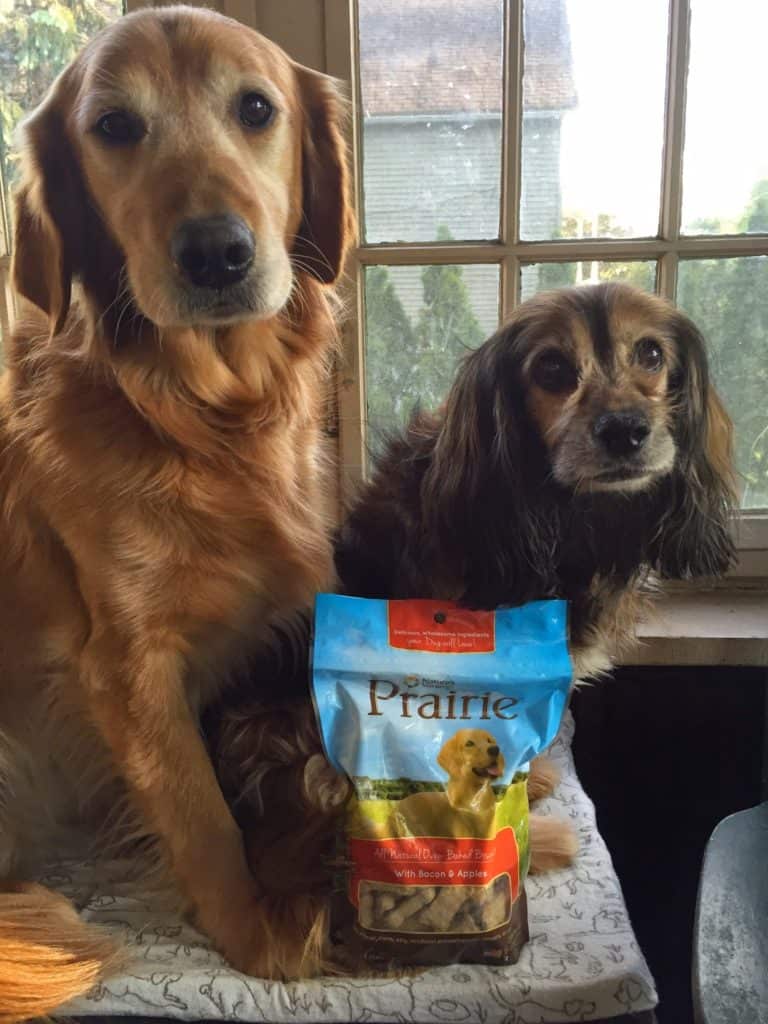 The treats come in:
pumpkin and cranberries
peanut butter and bananas
chicken and cheddar cheese
What interesting combinations! We chose…
bacon and apples.
Why? Mainly because it's a combination I haven't seen in other treats, and wanted to try something different.
Nature's Variety Prairie Oven-Baked Biscuits are made with all natural ingredients.
Made with wholesome grains – oatmeal and barley
No corn, wheat, soy, artificial preservatives, colors or flavors
Made in the USA
Ike and Kelly enjoyed their job as taste testers.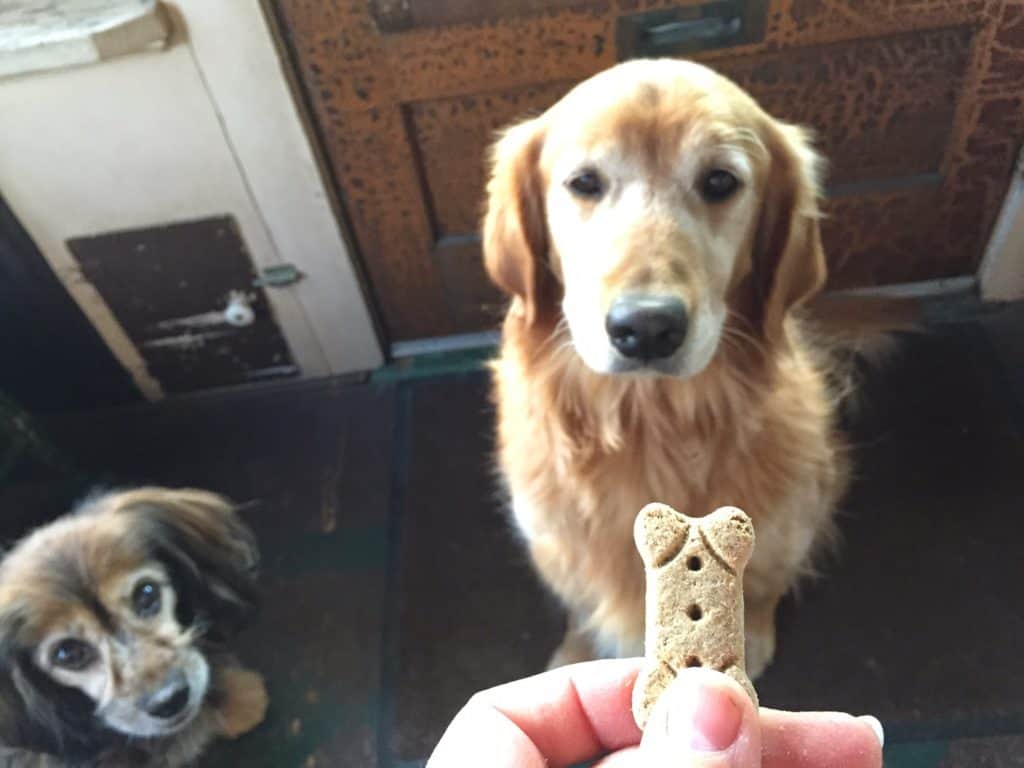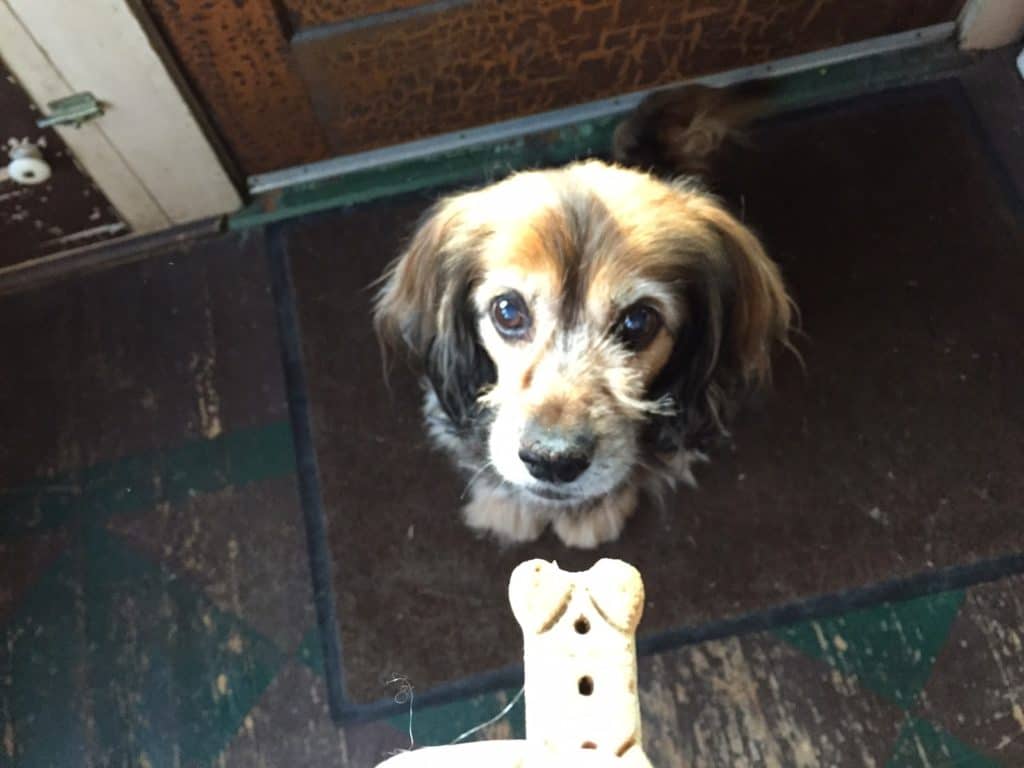 They both gave the treats rave reviews! They love them. And I feel good knowing they're good for them too. One more thing–they smell really good too.
I hope you'll check out Nature's Variety Prairie Oven-Baked Biscuits. Which variety would you choose? And, if you've tried them, did your dogs like them?
Full Disclosure: We were given 1 bag of dog treats to review. This in no way influenced our review. Opinions expressed here are 100% my own.