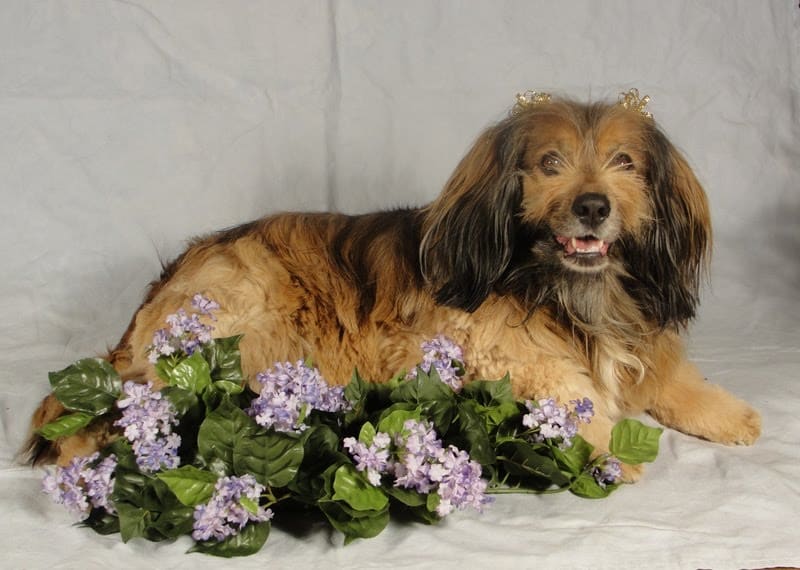 Hi and welcome to Wednesday Pet Roundup! Here is Kelly ready for spring!
* This week, tons of updates on Patrick, the dog dumped down the trash chute, on my positive thoughts for Patrick post, and from Life with Dogs, Ohmidog, The Poodle (and Dog) Blog, Have dog blog will travel, No Dog About It, Cindy Lu's Muse, and many more.
* Also, happy ending for the dog found floating on a rooftop off the coast of Japan for 3 weeks. CNN World reports on "Ban" the dog reunited with his owners.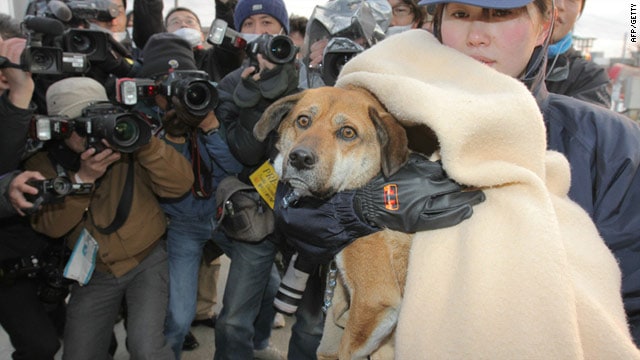 * Msn Today brings us Smokey the cat, who is vying for world record title as the cat with the loudest purr! Thanks to Off the Leash s.d. for first alerted me to this purring kitty.
* I just couldn't resist this headline: "Oklahoma woman fights to keep her paralyzed pet kangaroo." I'm not including the link because when I clicked on it, about a thousand pop-ups occurred. Article is from the Enquirer (of course!).
* Now for a video and a laugh. I wish I'd discovered this in time for April Fool's Day. Check out this hysterical ad for a dog high chair. Dog not included.
* Note: I have been unable to contact the winner of the DNA kit, Amber Jackson. If this is you, please contact me with your mailing address. Unfortunately, if I am unable to connect with you by Saturday 4/9/11, I will have to select a new winner.