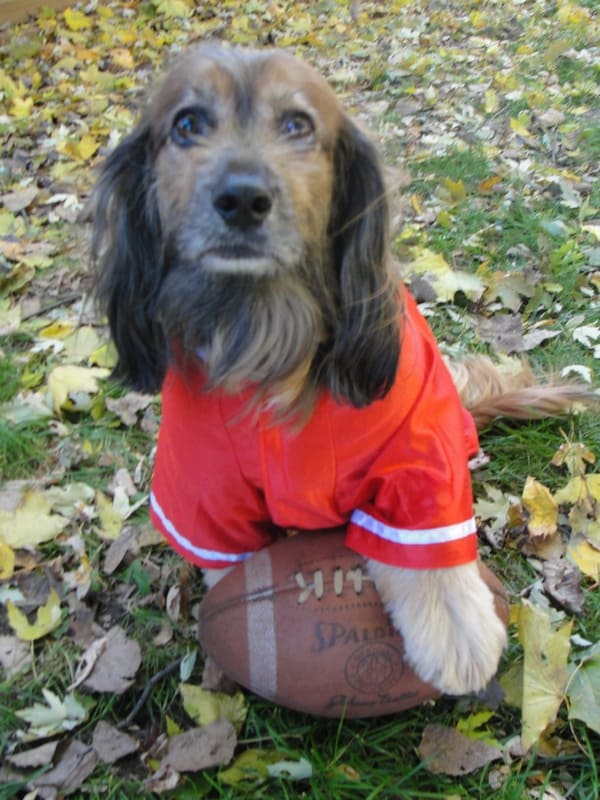 I'll play, but don't tackle me!
Hi and welcome to Wednesday Pet Roundup. Here are this week's links:
* From Huff Post, a dog saves a 9 week old infant. What caused his bizarre behavior?
* Word has leaked out that Michael Vick has a new dog. Read why CBS Sports/National Columnist Gregg Doyel thinks this may be a good thing.
* Recall: Nature's Recipe Oven Baked dog biscuits.
* Huff Post features Awkward Pets of Facebook slideshow. Phew! Kelly and Brooks aren't on there!
* Love cats? Love emoticons? Then you need to take a look at Buzzfeed's 23 Cats as Emoticons!