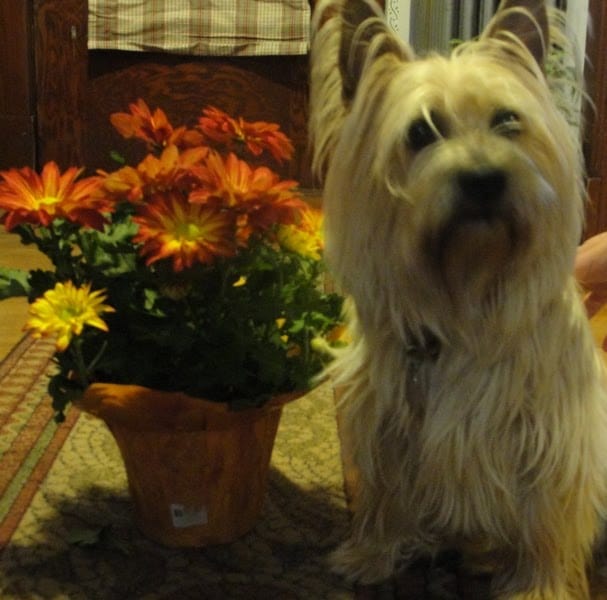 Hi and welcome to Wednesday Pet Roundup! Here's my friend Linda's cutie pup, Bailey.
* I'm excited once again to be able to review a pet product from the extensive CSN Stores. They have over 200 online stores with thousands of products–everything from holiday gifts such as toys and children's luggage, to fireplace accessories, to yup–pet supplies. I'll be looking over their website to find the most interesting and useful pet product to try out and review for you.
* You heard all the no-no's. Now, from Pet MD, 5 holiday leftovers you CAN feed the dog. What do you think, is cranberry sauce on the list? Mashed potatoes?
* Amazing story brought to you via Life With Dogs. A Utah woman lost her little dog, Barkley. Two years later, with all hope given up, she checked on the shelter website, looking for a new pet, when what did she find….read the rest of the story to discover the remarkable happy ending!
* Your laugh for today–have you seen those signs nailed to a tree for a lost cat or dog? Well, check out these–the most unusual missing pets— from Buzzfeed.
* And now for a little movie news. Stella & Chewy's, makers of premium raw dinners for dogs, is sponsoring awards movie screenings in NY and LA for the new animated movie "My Dog Tulip," based on J.R. Ackerly's memoir. The movie reminded the pet food company's founder of how she adopted her dogs, Stella and Chewy, from a shelter.