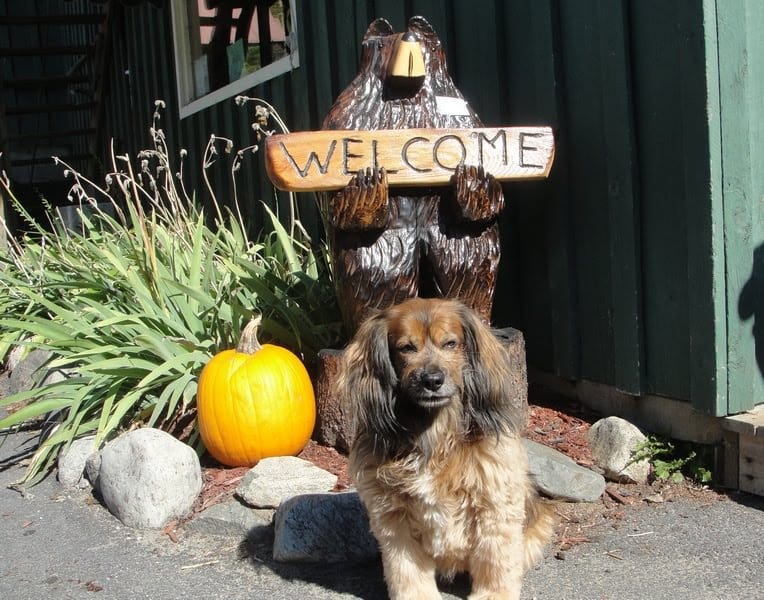 Hi and Welcome to Wednesday Pet Roundup! (formerly Monday Pet Roundup!) Here is Kelly wishing you all Welcome too!
*Would you buy this product: Puppy Tweets, and electronic tag that attaches to your dog's collar. The Associated Press explains that this dog tag sends Twitter messages based on your dog's activities throughout the day.
* What exactly does "pet friendly" mean when it comes to hotels? Is it enough that the hotel simply allows pets, or should it go beyond? How about: a luxury pet bed, two silver bowls, bottled water, complimentary dog walking, and a room service menu featuring German Shepherd's Pie, Dachshund's Delight and Mastiff Munchies." Omidog reveals these details of the new "Fido Friendly Package" at NYC's Waldorf Towers.
* And is this a good idea? Lorrie Shaw, a professional pet sitter and pet blogger, makes some good points regarding a new dog nutritional bar, Grrr-Nola Dog Food Bar for "dogs on the go". (Dogs on the go?)
* I like this. You might go to the YMCA for swimming, basketball, youth programs…and now, USA Today reports on the Y's Power of Pets dog-and-human fitness program.
*Love cats and art? The Daily Vitamin Sea posts some pictures of unique painted cat statues. The different designs represent aspects of the Catskill Mountain communities in New York.
What are your thoughts?