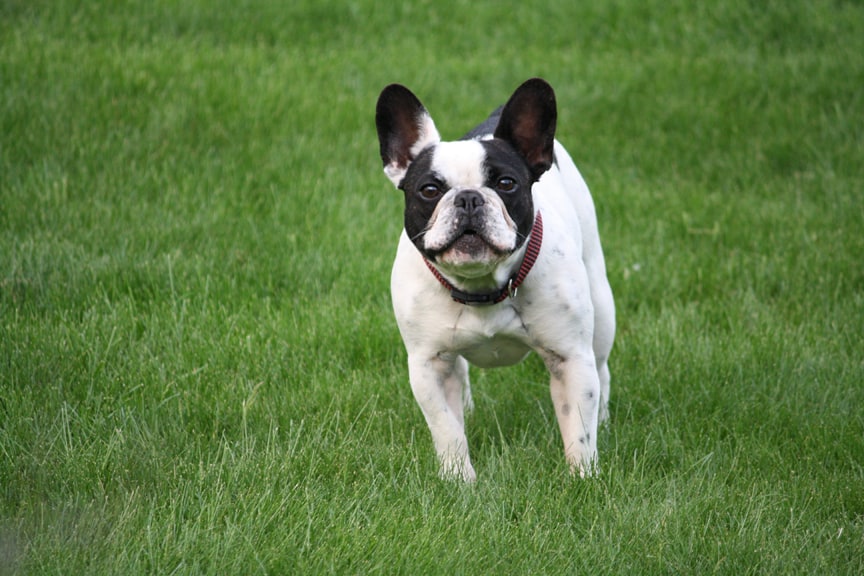 Hi and welcome to Wednesday Pet Roundup! This is my mother-in-law's neighbor's dog who always greets us when we stop by to visit. Hello!!
* The American Heart Association released a statement claiming that owning a dog is linked to reduced risk of heart disease. Just one of the many perks!
* From Philly.com, two Labradors and a springer spaniel dogs are trained to detect ovarian cancer. Dogs detecting cancer is not new–other dogs can detect lung, bladder and breast cancer.
* And Fox news reports that dogs are being used to detect earthquakes in China.
* Steve Dale reports on an Illinois proposed lemon law for pets sold at pet stores.
* Contests: Still time to enter for free flea and tick comb. Enter until 5/20.
Congratulations to winners of Pawsitively Homemade dog treats: Felicia K, Heather S, and Danielle E!
Want more, pawsitive pet tips, good news, and special bonuses? Content not already on the blog? Subscribe to my free newsletter. Kelly and I can't wait to see you there!