Hi and welcome to Wednesday Pet Roundup!
*This month is pet cancer awareness month. Since losing Brooks, we are becoming aware of just how many pets are touched by this disease. According to the Journal of Veterinary Internal Medicine, 30% of older dogs succumb to cancer. But there is some positive news. Read these success stories for breakthroughs in cancer research.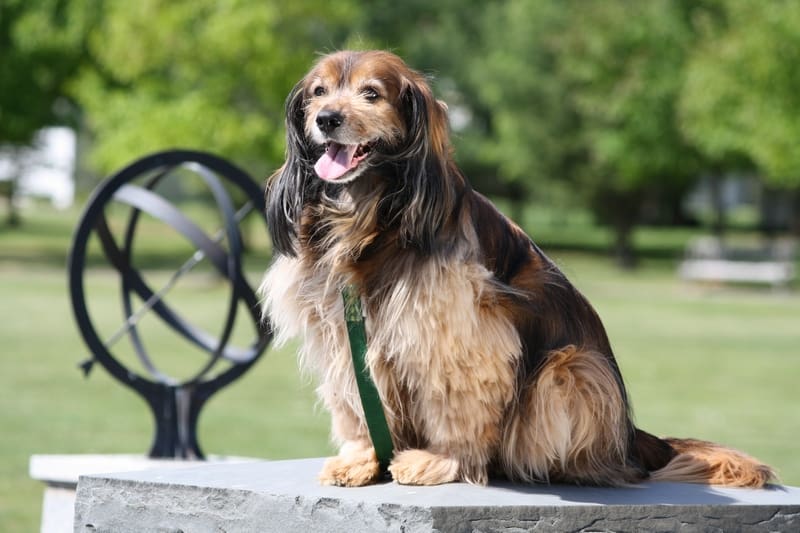 * Here are some signs of cancer to watch for in your pet. Know that there are sometimes no clear signs. Brooks was eating and acting mostly normal up until his last day. His only sign was hesitancy to walk or take the stairs.
*If your dog has been diagnosed with cancer, check out these canine cancer support groups on the web.
* More than 10,000 people and dogs turned out for the Million Paw Walk in Perth, Australia to benefit vet services, re-homing programs, pet comfort, programs to fight cruelty to animals and education programs of the RSPCA.
*If you have a fat cat, you'll like this video from CBC News…now a treadmill for cats!
* Finally: winners of the flea and tick comb from The Company of Animals are: Jodi Stone, Gizmo, and Ann Staub. There were also two winners on Peggy's Pet Place's Pawsitively Pets newsletter: Danielle Murgia and Gina Daw. Thank you everyone for entering and may your days be flealess and tickless!
*Check back tomorrow for a giveway of two great tshirts from Bumperpets!
Want more, pawsitive pet tips, good news, and special bonuses? Content not already on the blog? Subscribe to my free newsletter. Kelly and I can't wait to see you there!