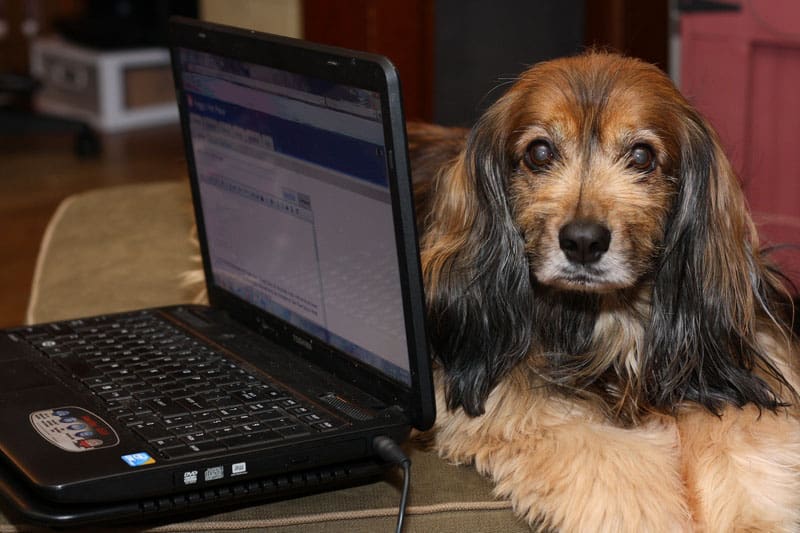 Hi and Welcome to Wednesday Pet Roundup. Here's Kelly trying to help me write my blog. She's pointed me in the right direction to our links this week:
*USA Today reports that United Airlines now requires pets to fly as cargo instead of luggage. I just cringe at classifying pets as either luggage or cargo. How about a "live animal" classification and more safety precautions for flying pets?
*Interesting article in the New York Times noting a food revolution for pets, indicating that while American mealtimes reflect the financial hard times, a rising trend in pets foods favors spending lavishly on super-premium pet foods. Do you think this reflects indulgence, or an awareness in pet nutrition and health? And, when on a limited budget, where do you draw the line?
* Have you heard of DogTV? A new cable channel with shows for dogs, including scenes of car rides and romps in the park. The channel is only available in limited areas right now, and costs $5/month.
* From Life with Dogs, this video of a dalmatian and a kitten will make you smile.