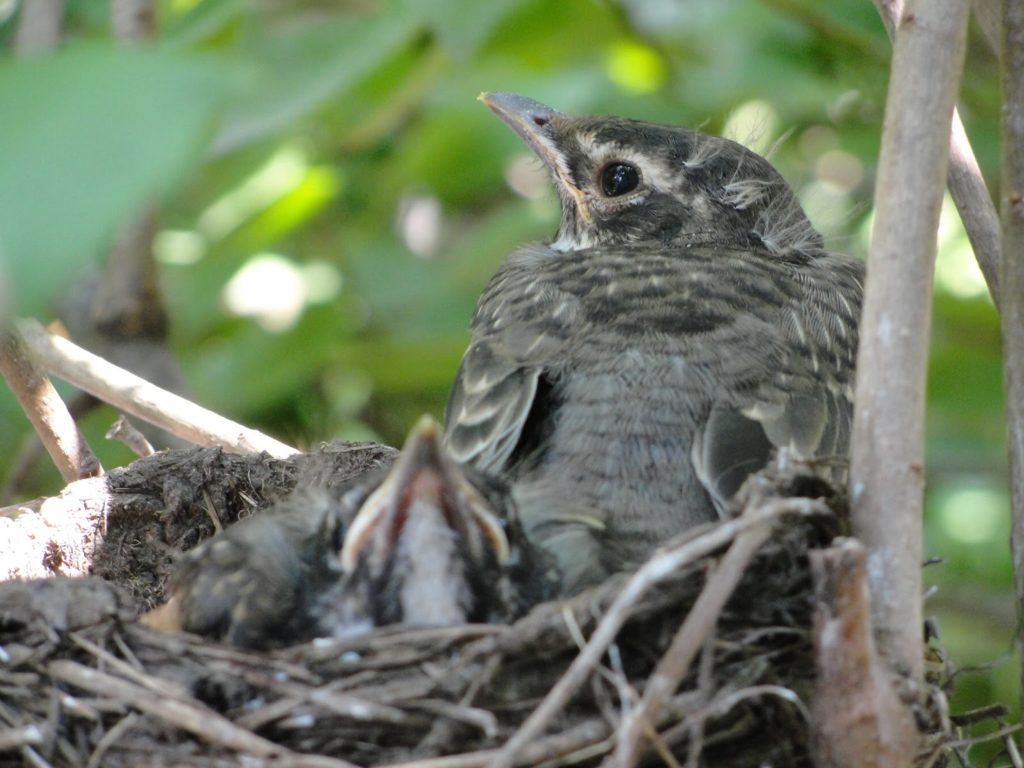 Hi and welcome to Wednesday Pet Roundup! I miss the country and am always happy to see any form of wildlife here in the city. Here are some baby birds we had last year. I hope we'll see more this spring.
Here are this week's links:
* Interesting article in The Caller, stating that Colorado cops are being trained to be less trigger-happy around dogs, learning to recognize when they are being playful or frightened, rather than aggressive. This is much-needed and important training, saving lives of many beloved pets.
* After the inclusion of Annapolis Maryland's in the 2013 Best City for Pet Traveler's competition created controversy, due to Maryland's BSL (Breed Specific Laws), Go Pet Friendly is urging people to let their voice be heard in a positive way.
* Care2 shares this report on Green pets. What does "green pets" mean to you?
* A woman in Burlington, Vermont has started a service Sandy Dog Nannies to match temporary homes for pets whose people are still recovering from storm Sandy.
Want more, pawsitive pet tips, good news, and special bonuses? Content not already on the blog? Subscribe to my free newsletter. Kelly and I can't wait to see you there!