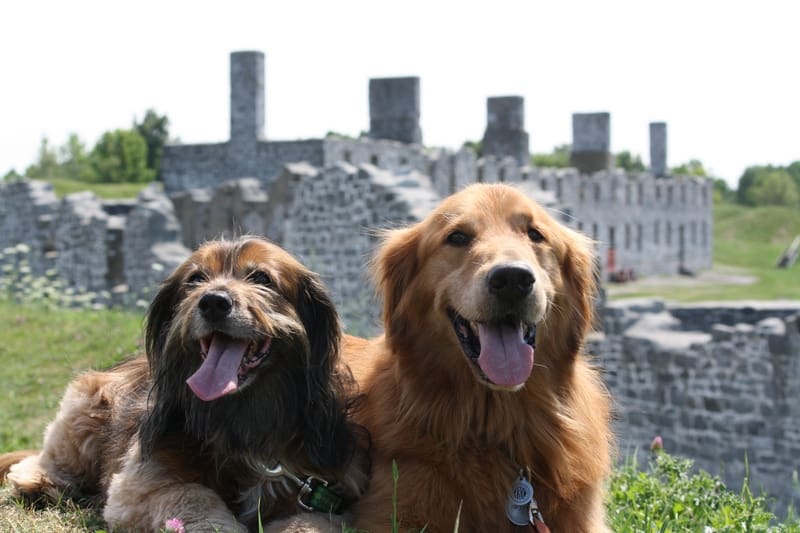 Hi and welcome to Wednesday Pet Roundup. Here are your exciting links for this week.
*You've heard of the Red Cross? Now here's the Red Paw– a group to help pets displaced after fires, floods and other times of need. ABC News has the story.
*Care2 Make a Difference asks: How Have your Pets Changed your Life?
*We're honored to be among the great blogs listed on SkinnyScoop's 25 Best Pet Blogs. Thank you, thank you, thank you! And congratulations to all the fantastic pet blogs on the list.
* Please join us and Slimdoggy for FitDog Friday Blog Hop! Our first one is this Friday and we'd love to involve as many bloggers as possible. Do you have a fitness activity you do with your dog? Is there a topic related to fitness you'd like to blog about? A challenge or success you'd like to share? An agility tip? Anything fitness/health related goes! We even have giveaways– Slimdoggy is giving away a limited number of free Slimdoggy apps. And I'm offering 20% off signed copies of Dieting with my Dog (just leave a comment or send me an email if you want one!). Plus, we're giving away t-shirts, dog toys, bookmarks and more to participants in the hop. So please consider blogging with us, checking out the blogs, and proudly displaying our badge on your blog. Thank you!
?

* We've got winners! Congratulations to the winner of The Secret of Happy Ever After– Haopee D,
and winners of Doggee poo bag dispensers Jennifer R and Jodi E. All prizes have been mailed and should arrive to you soon!
Want more, pawsitive pet tips, good news, and special bonuses? Content not already on the blog? Subscribe to my free newsletter. We look forward to connecting there!