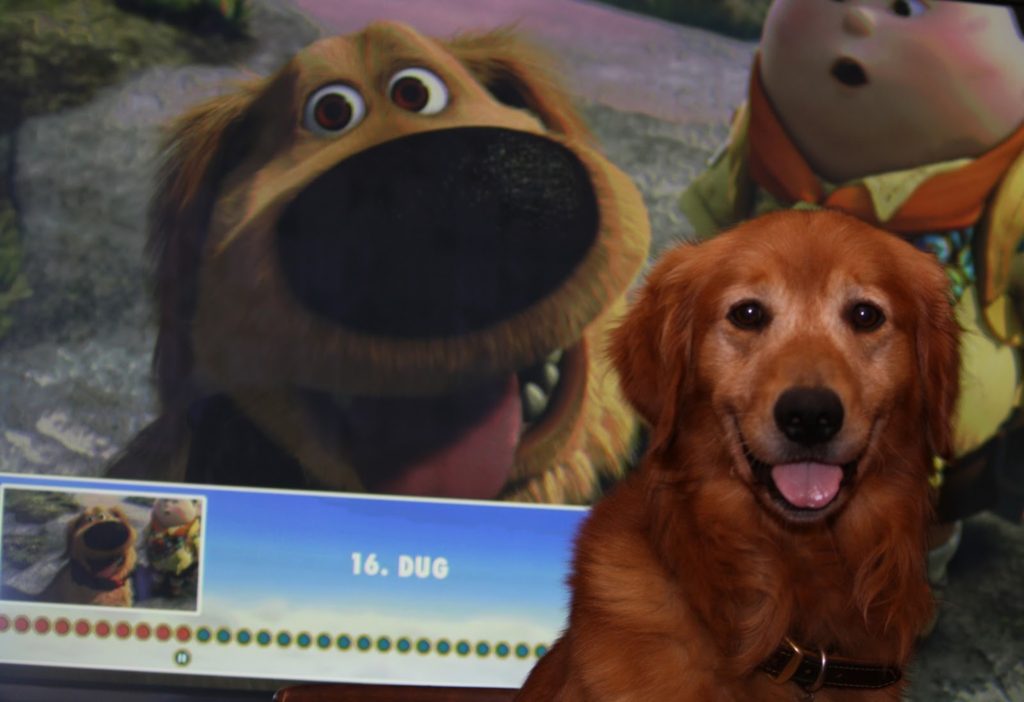 Hi and welcome to Wednesday Pet Roundup! Ike is posing next to the TV as we all enjoyed a showing of Disney's UP! Here are your links for this week:
* One community is considering limiting the number of pets per household, as a result of a hoarding problem with one resident. The proposal limits the number of pets per household to three. Do you think this is a good idea, or do you think it is putting unreasonable limits on everyone in response to one offender?
* Almost too amazing to believe: a zoo in china tried to pass off dogs as lions. They put a Tibetan Mastiff in the cage, but the "lion's" true identity was given away when it barked. Sad to see the photos of the dogs in these awful, bare cages. The zoo said they "couldn't afford the real thing." The zoo has since been shut down.
* Happy Back to School! From Buzzfeed, the 19 Most adorable Teacher's Pets!
* Still time to enter to win Healthy Elements gift pack: 5 lb dry dog food, 2 cans canned dog food, and 2 bags of healthy treats–one soft and one crunchy. Healthy Elements is natural, quality, healthy and yummy, made in USA.
* Also a few days left to enter to win a copy of the book I Will See You in Heaven.
Want more positive pet tips, good news, and special offers? Fetch my free newsletter, Pawsitively Pets! Kelly and Ike hope to see you there!