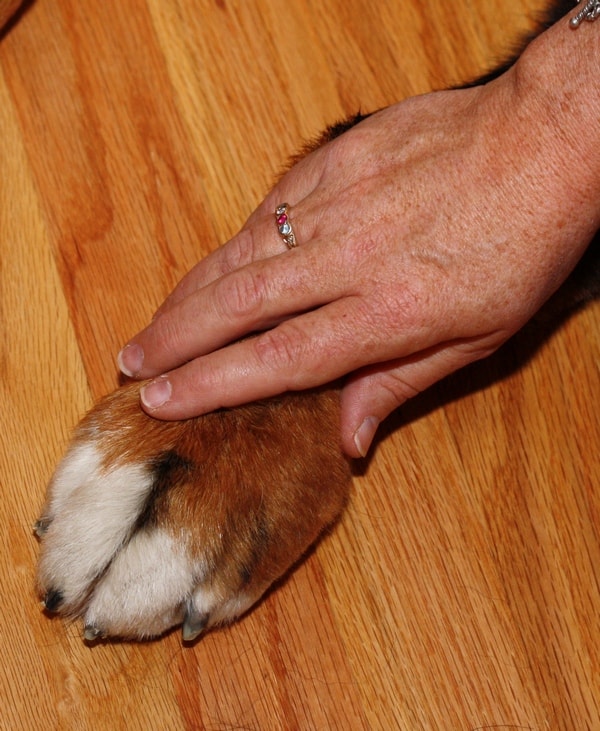 Hi and welcome to Wednesday Pet Roundup! How do you like this big Bernese paw!
* Do you find this holiday season that you're too focused on the hustle, bustle, buying gifts and all the stress? Blogger Pamela from Something Wagging This Way Comes is doing a great thing. She's organized a pet blogger holiday exchange where the gifts are not purchased items, but kind words, blog post reviews, tweets and support for our fellow pet bloggers! Kudos, Kristine, that's the way to spread the true holiday spirit. (I can't wait to share the positive posts about my holiday exchange partner, coming up soon!)
* Do-gooder of the week: Ohio teen and actor Lou Wegner started a foundation to help animals when he was just 14 years old. He's now 16, and thousands of kids are part of his Kids Against Animal Cruelty. Check out his Facebook page–more than 15,000 likes!
*Dogtipper shares news of a Christmas themed pet adoption event–The Grinchmas pet adoption event at Universal studios!
* Most of us are aware of what foods we should keep away from our pets (chocolate, raisins, onions to name a few.) But how often do we think about what might be growing in our yard? A message of caution if you have wild mushrooms growing in your yard– Sadly, Seattle pugs Milo and Maggie died after eating mushrooms in their yard that turned out to be poisonous.
* Happy December! Stay warm, healthy and happy!