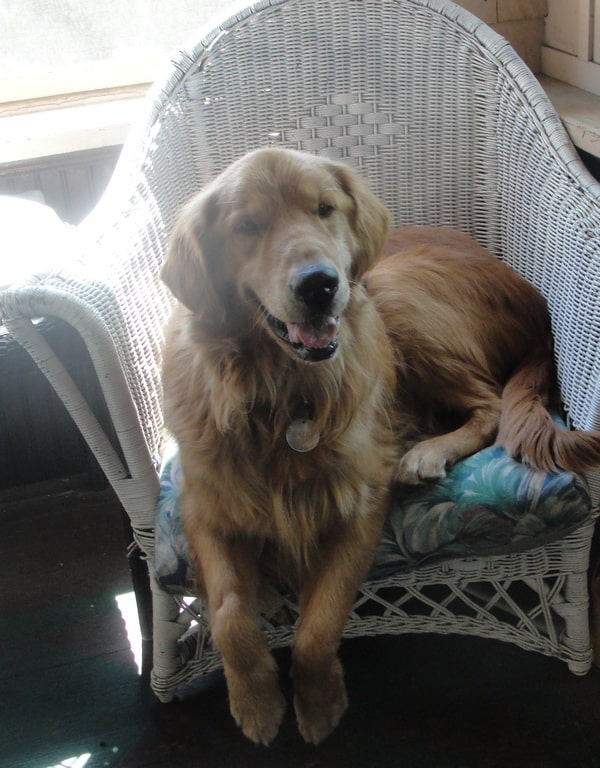 Take a sit, relax, and check out the links!
Hi and welcome to Wednesday Pet Roundup. I hope you're having a good time with weddings, graduations, outdoor activities, plans to honor fathers, and summer fun. Of course, k9kamp and getting fit with your dog is on the list too, right?
Well it's Wednesday and Kelly and Brooks are helping me sniff out the good links:
* Did you watch the new TV show Dogs in the City? What did you think of it? I've heard mostly good things. Any negatives?
* USA Today reports that some New Jersey state officials are urging motorists to restrain pets in moving vehicles. Pets can be a distraction, including, "dogs hanging their heads out of windows, birds perched on a driver's shoulder, and cats resting on the dashboard." What do you think…should their be buckle up laws for pets?
* Since Dewey, librarians everywhere have embraced the idea of keeping a cat among the books. Mental Floss brings us these endearing photos of nine cute library cats. Some have clever names like Page, Libris, and Browser.
* Keep on keeping fit with k9kamp! Check tomorrow to see how we did on Week 3: Doggone Minute to Win it. And check in Friday for our last challenge! Also, anyone can enter to win great prizes like leashes, dog toys, my book Dieting with my Dog, and lots of other great books! Click here to Enter to win prizes!