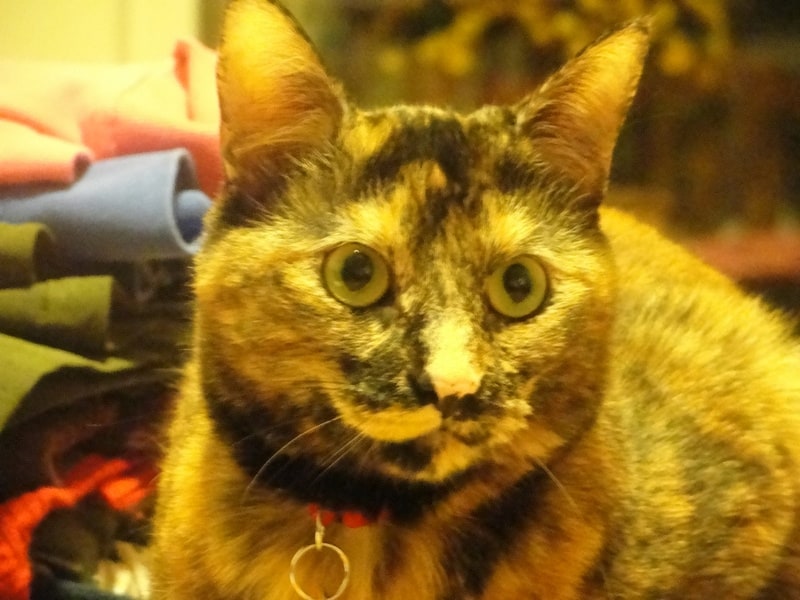 My daughter's cat Cinnamon claims equal time for feline!
Hi and welcome to Wednesday Pet roundup! Kelly, Brooks and I hope all your Thanksgiving preparations are going well. Have a wonderful holiday!
* Do dogs protect homes from burglars? Would your dog? Check out this CBS Atlanta video as a papillon mix, german shepherd, rotweiller, pit bull and other dogs are taped during a staged burglary.
* From Mashable: a gadget that allows you to feed your pets from your phone.
* People reacted in shock and anger at video of skydiving cats on a television ad for a Swedish Insurance Company. Did the cats really skydive, or was it a trick?
* I want to take a moment to give thanks to all of you who've signed up for my new newsletter, the response has been wonderful! If you missed it, you can always subscribe to Pawsitively Pets now, we'd love to have you join us. Thanks!
* Finally, check out this funny flow chart!