Hi and welcome to Wednesday Pet Roundup!
Here's Kelly, she enjoys a dip in the lake to cool off.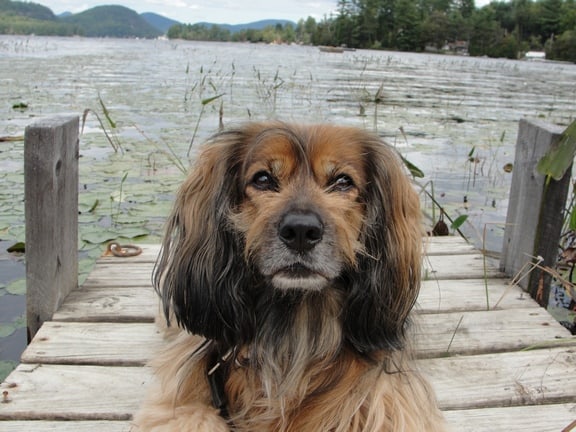 * Pets and Heat Wave Don't Mix. One of my concerns is seeing people walk their dogs on the hot pavement. If it's too hot for your bare feet, it's too hot for theirs.
*From Something Wagging This Way Comes, 10 Funniest Reasons not to let your dog go along in your car this summer. Leave your dogs at home, they'll be more comfortable. (Picture borrowed from Pamela!)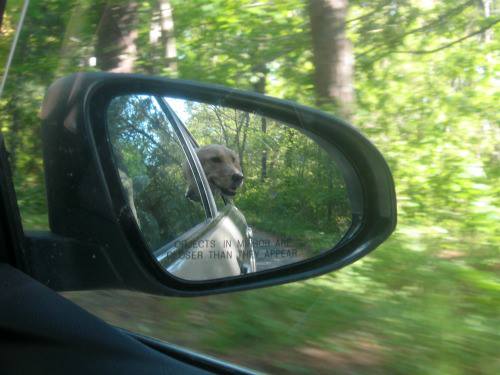 * Introducing the world's first hypoallergenic cat. abc news asks if it's for real, or hype?
* While celebrating the birth in the royal family, mother nature network takes a look at corgis, spaniels and other royal pets.
What about you–What do you do when you see a dog left in a hot car? Would you like to have a hypoallergenic cat or dog?
Want positive pet tips, good news, and special bonuses? Content not already on the blog? Fetch my free newsletter, Pawsitively Pets! Kelly can't wait to see you there.