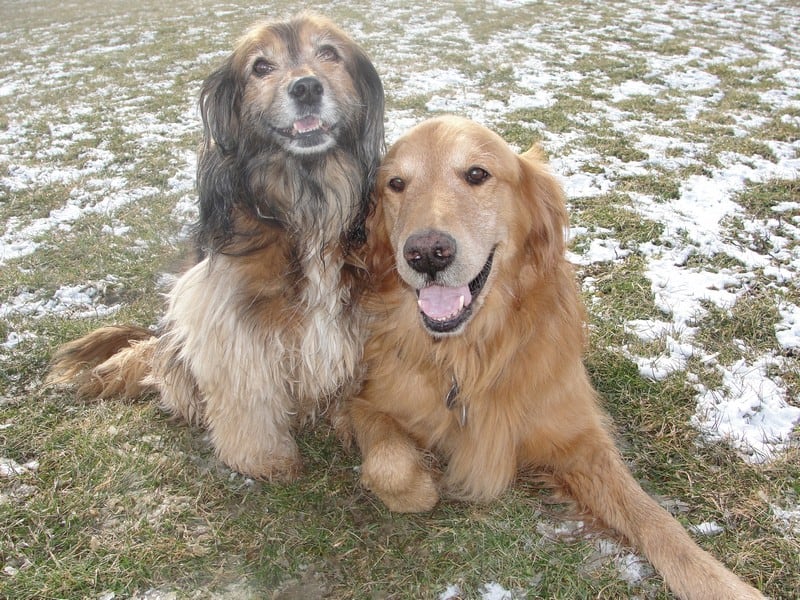 Hi and welcome to Wednesday Pet Roundup! Kelly thinks that March came in like a lion, and Brooks hopes it will go out like a lamb.
Here are your links for this week.
* During her Google Hangout Monday, First Lady Michele Obama reminded Americans that dogs need balanced diet and exercise too. I wish I'd been in that Hangout, I would have asked her if she read my book Dieting with my Dog that I sent her!
* How do you pamper your pet? Check out pampered pets in Singapore. Cruises and spas are part of the Singapore pampered pets experience.
* Fodor's tips for traveling with your pets. Do you know which airlines, trains, and ships allow pets, and which restrictions apply?
* Can you foster dogs with cats in the house? Petfinder shares some tips.
* Congratulations to Daraya, winner of Imperial Cat catnip and a HooRag! And Kate V., winner of the BilJac treats. Be sure to check out the Kumfy Koatz heating/cooling harness giveaway tomorrow!
Want more, pawsitive pet tips, good news, and special bonuses? Content not already on the blog? Subscribe to my free newsletter. (Brooks and Kelly say thank you!)