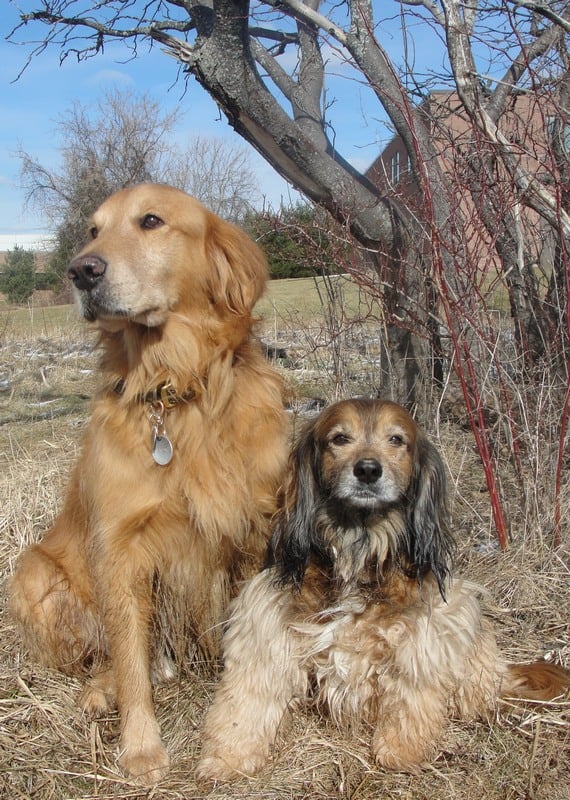 Hi and welcome to Wednesday pet roundup! Brooks and Kelly are just hanging around here hoping you'll come on over and visit!
* Need to de-stress? Your dogs and cats can show you how. View this great slideshow of pets relaxing from Huffington Post.
*Does your dog sneak food when you're not looking? From Time news, a study published in Animal Cognition journal finds that this demonstrates your dog's capacity to understand human perspective.
* If you were in the hospital, would you want a visit from your pet? One Chicago area hospital has initiated pet visiting hours for patients!
* From Mashable, the world's cutest frog. The noise he makes sounds like a kitten…or a squeaky toy. It made Brooks quite concerned and confused.
* I have a coupon for a free Cat's Pride Fresh and Light cat litter. (value $12). First person to email me with their snail mail address (Sorry, US only please) gets it! Good luck!
*Congratulations to Jackie Bouchard, winner of The Love Dog, and Jodi Stone, winner of My Dog Says I'm a Great Cook and Gizmo, winner of PPP Pawsitively Pets newsletter subscriber's bonus entry!
Want more great pet news, fun content and special bonuses? Subscribe to my free newsletter. Brooks and Kelly hope to see you there!