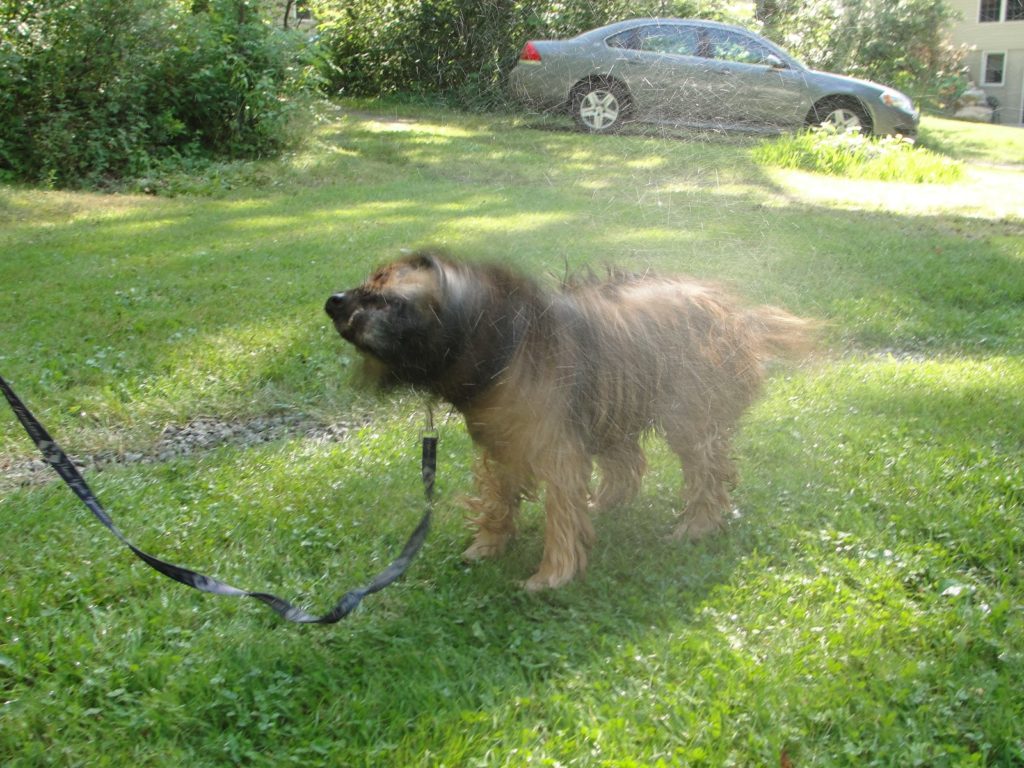 Kelly is shaking it off!
Hi and welcome to Wednesday Pet Roundup, with links you won't want to miss!
* Wet dogs shaking off water is not just cute, it may have scientific significance, according to Georgia Tech researchers. Would you like to be the researcher in charge of studying wet dogs?!
* Jack Russell Terrier Uggie, star of The Artist, uses a doggy treadmill, and so do many other dogs, as pet parents focus on diet, weight and overall health. Too bad we didn't have a treadmill for Dieting with my Dog!
* From Huff Post, three pet care strategies that keep your human family healthy too.
* North Haven Connecticut, town did the right thing, looking at the individual case and changing a bad law that prohibited a 7 year old girl from keeping her pet bunny.
* I'm confused by the subject lines for "cats" in my google alerts, so I decided not to click on any of them:
"cats infiltrate the fashion industry"
"cats that pester for food suffer from psychological condition"
"common parasites in cats trigger suicide attempts"
and "rats manipulated to be attractive to cats"
???