Hi and welcome to Wednesday Pet Roundup! Brooks loves to relax by my big green chair. (By the way, don't worry I'm still taking pictures of Kelly. It might look like "the new kid" is getting more press time, but I'll put Kelly up here again soon!) Here are your links for this week: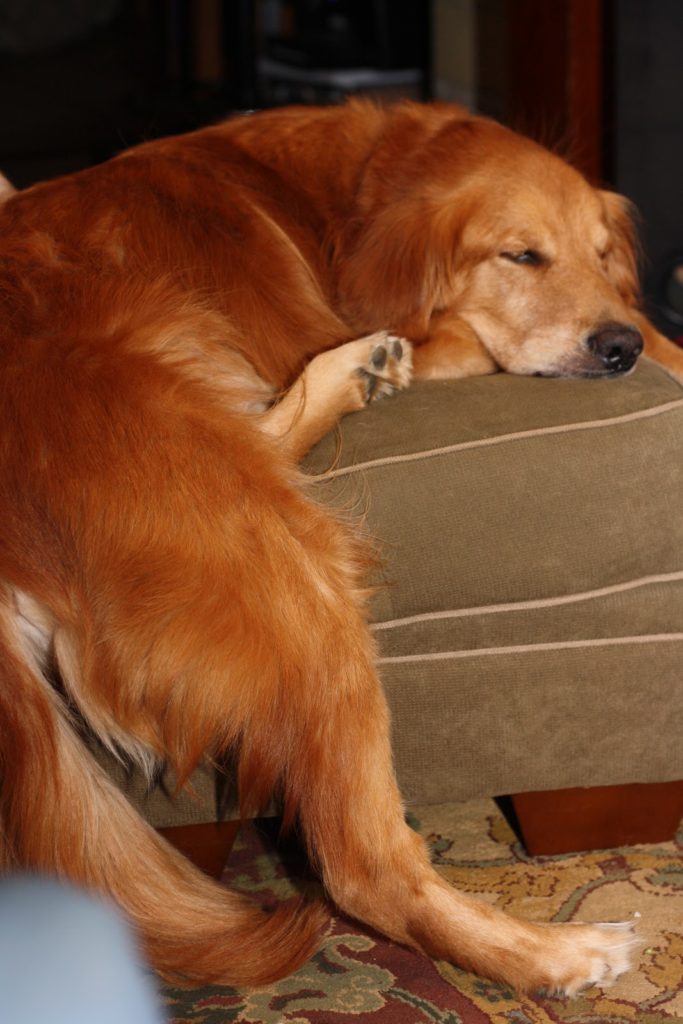 Mom, I don't fit on this thing.
* From the Kansas City Star, a family's pet raccoon for 8 years, Scooter, was removed because authorities cited it was unsafe and illegal. The raccoon has lived with the family since a baby. If the Conservation Dept. releases the raccoon to the wild, most believe it will not know how to survive. The family is taking legal action to get Scooter back.
* The Duluth News Tribute reports that donations are pouring in for John Unger, whose photo floating his slumbering dog Schoep in Lake Superior went viral. The water helps soothe Schoep's arthritis. Donations are helping pay for medication and laser treatments for Schoep.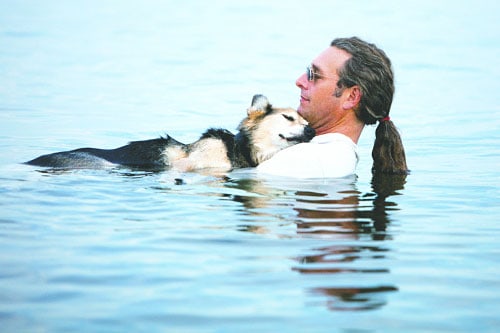 * USA Today reports that new evidence shows roaming house cats kill an average of two animals–such as lizards, snakes, frogs, chipmunks, or birds–per week.
* And now, the winner of Easy Canvas 8×10 picture: Congratulations to Cynthia Downer. Please contact me with your mailing information to claim your prize.
What about you– Does your dog suffer from arthritis like Schoep? Do you think wild animals, even if they haven't demonstrated any problems or aggression, should be taken away from families who keep them in the home? And, do you think it's safe for house cats to roam outside?