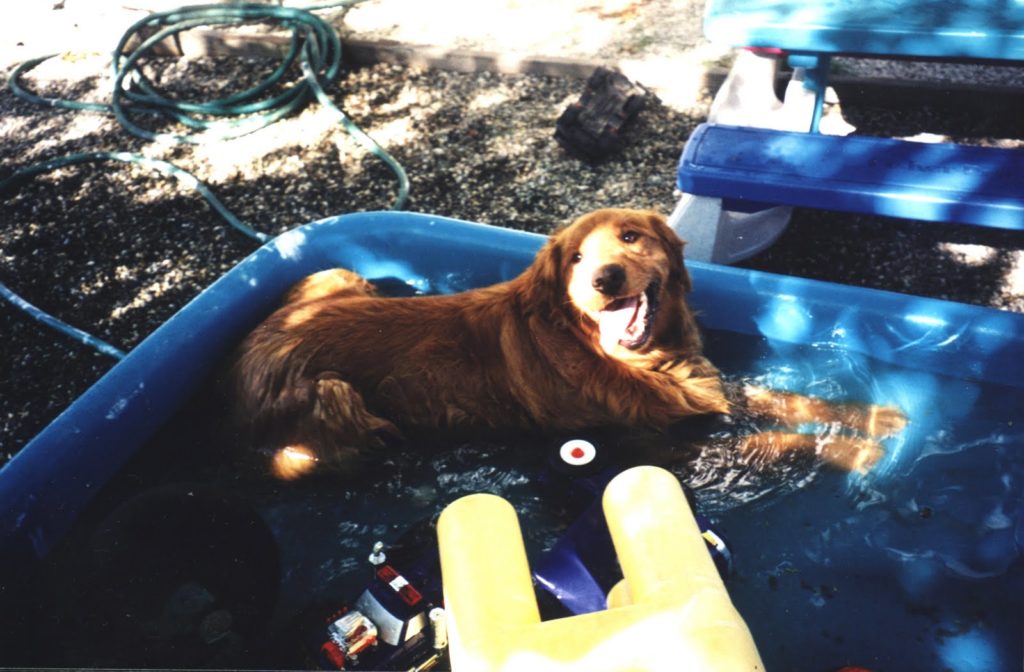 Hi and welcome to Wednesday Pet Roundup! Here is my friend's dog Murray enjoying his pool.
*Read Two Little Cavaliers post about Wylie the Afghanistan stray dog who was abused in the streets and is now being rescued and headed for a great new home.
*Google News reports that CC (Carbon Copy) the first cloned cat, turns 10. She is healthy, has given birth to healthy kittens, and lives in a gorgeous air conditioned cat condo in Texas.
* Why do pets with a new baby in the house get fat? TODAYMoms says that one reason is because new parents often let dogs clean up food dropped from baby's high chair.
* I think these Golden Retrievers have the right idea!