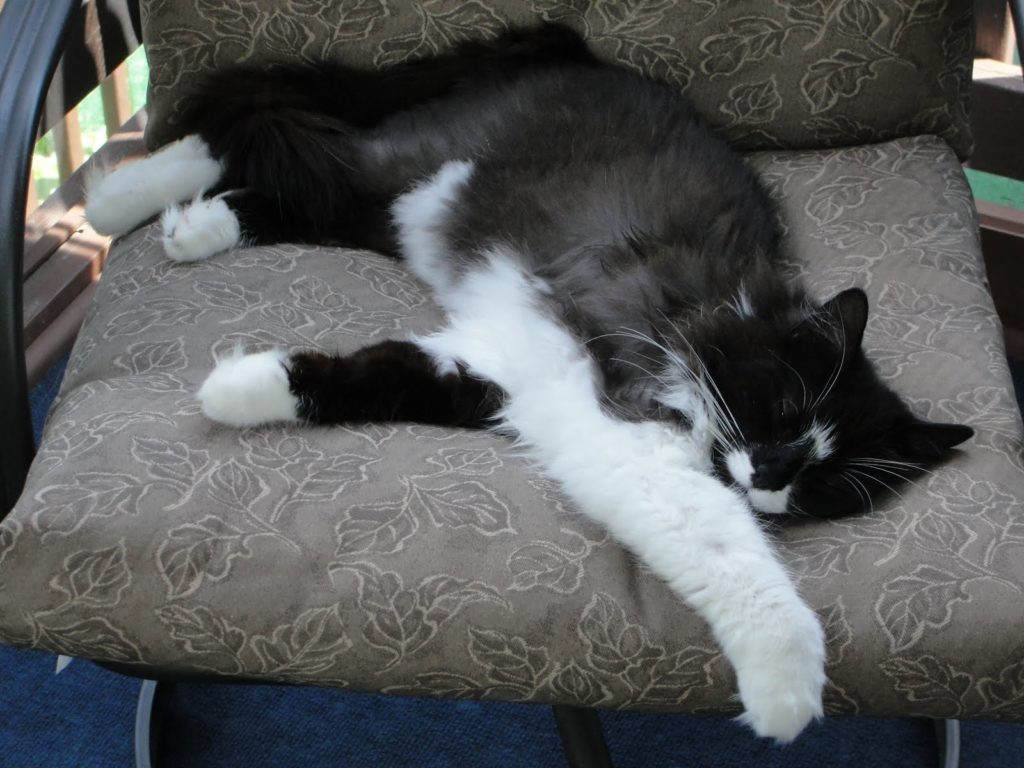 Hi and Welcome to Wednesday Pet Roundup! This is Pepe, my friend's wonderful Vermont kitty.
* Looking for a good dog book? Go to the always-fascinating Life With Dogs blog and enter to win a copy of The Lost Dogs by Jim Gorant.
* More contests! Got a great Halloween costume for your pet? Enter Petsmart's Halloween Costume photo contest by October 23rd. Also, The Daily Kibble Halloween pet photo contest.
* Sad that this even has to be a consideration: The Miami Herald reports that the Palm Beach FL animal shelter is one of many across the country halting adoption of black cats until after Halloween. Read more about black cats and Halloween in this Minneapolis Star Tribune article.
* The Peninsula Humane Society& SPCA in California is offering a discount on adoption fees for black and/or orange cats, however. These cats, of which there are about 50 currently, may be adopted for only $9. Why? To honor the San Francisco Giants National League Division Series victory. The team colors are orange and black. Time for Giants football fans to adopt a mascot cat!
* Let's end with a smile. Does your pet smile? A picture is worth a thousand words. Healthy & Green Living compiled these smiling pet photos.