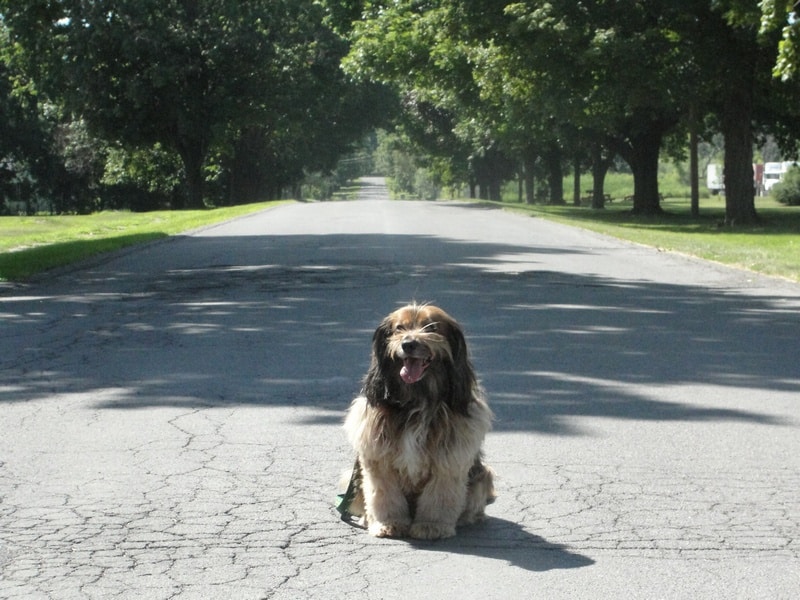 Hi and Welcome to Wednesday Pet Roundup! I'm not sure what got into me this week, but kind of a strange roundup of animal stories. I guess the heat is getting to me! Speaking of heat, here is Kelly sitting out in the road on a very hot day. I don't think her tongue could have hung out any longer!
* Mashable shares that, in the UK, 1 in 10 pets have a social networking profile. Judging by how many dogs and cats I have as friends, I'd say that figure is the same or more here in the U.S.
* A hawk snatched a cat from a NYC backyard, but dropped him 50 feet away. What saved the cat? His extra pounds. According to the Daily News, his owner says "The moral of the story is, your flaws can be an asset. In Eddie's case, his chubbiness saved him."
* From Life with Dogs, here's a bulldog who took an SUV on a joyride!
* From CBS News, a Florida couple is found guilty in the case of the pet python that killed 2 yr old daughter. They were charged with third degree murder, manslaughter and child neglect. Defense argues that they are only guilty of "stupidity." I'd go with both.