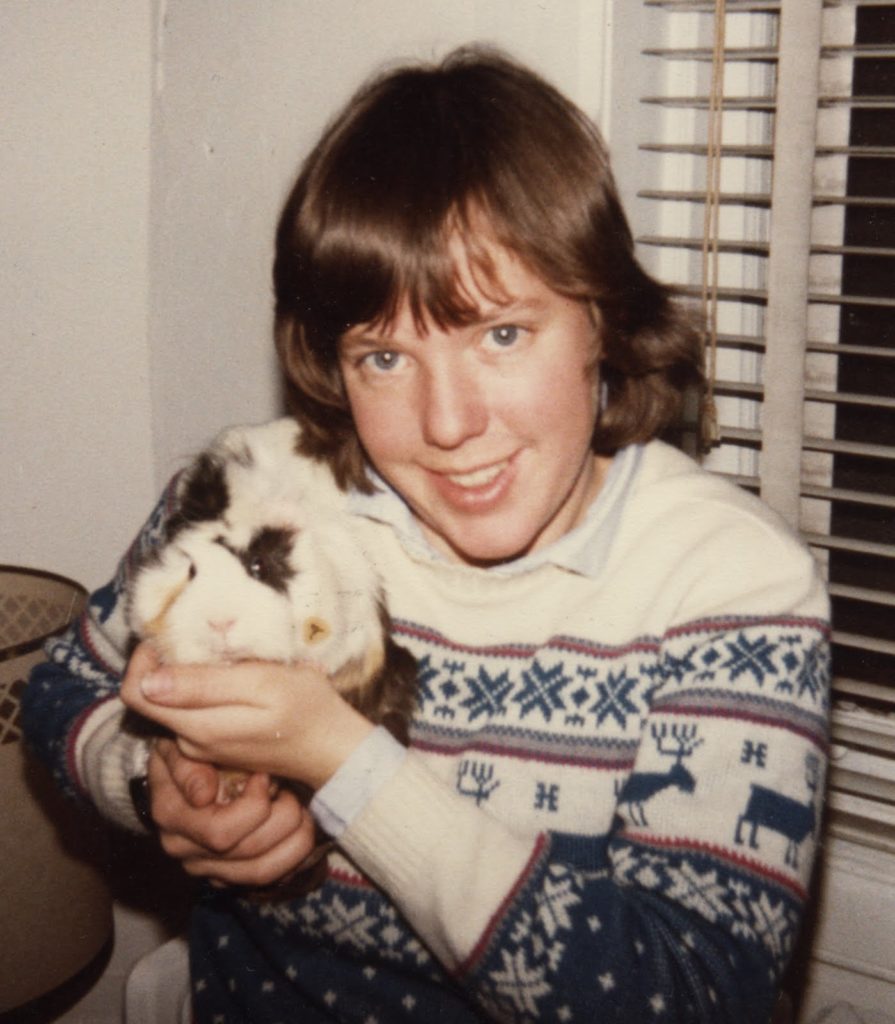 Hi and welcome to Wednesday Pet Roundup.
Jocelyn from csnstores.com has once again offered me a great product to review, and I can't wait to show you. It could be something for grooming, or travel, or play…I'm keeping it a secret for now. csnstores carries everything for pets: dog beds, cat trees, pet toys, aquariums, even rabbit hutches. And, when you're done browsing the pet supplies, check out something for the rest of the family too, such as outdoor playsets and things for spring!
Now, here are some facts about guinea pigs. (That's little me with my guinea pig, Gulliver.)
Guinea pigs:
1. are rodents, not pigs. (although some scientists now say they are a class of their own.)2. squeak.3. purr.4. can swim.5. can hop and jump.
I also thought I'd share with you some facts I learned while writing my Guideposts column, Pawsitively Pets.Lovebirds:1. are one of the smallest type of parrot.2. don't need to be kept in pairs.3. bond with their human parents.4. like to cuddle.5. love to clown around.