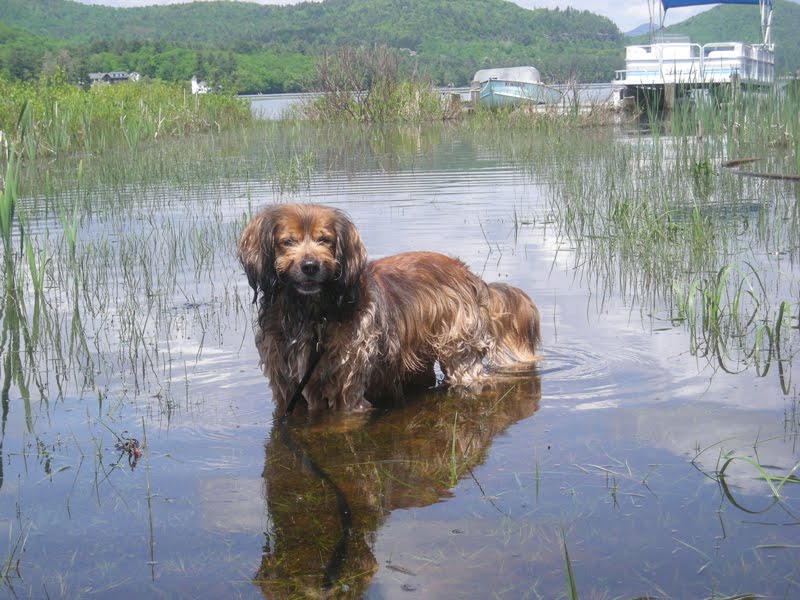 Hi and welcome to Wednesday Pet Roundup. Another wet and wild roundup today!
* Tips for taking your dog to the beach: The Washington Post says beware of seagulls, starfish and sand crabs.
* From PetMD, if you haven't seen this already, check out the Australian lab who not only love swimming, but this dog chased off sharks!
* Swimming's not just for the dog. From Today.msnbc, this cat likes to swim…and it's helping him walk again, too!
* I'm still laughing at this one! The wonderful Life with Dogs did it again, and alerted me to this hysterical video! Gus gets an indoor pool!