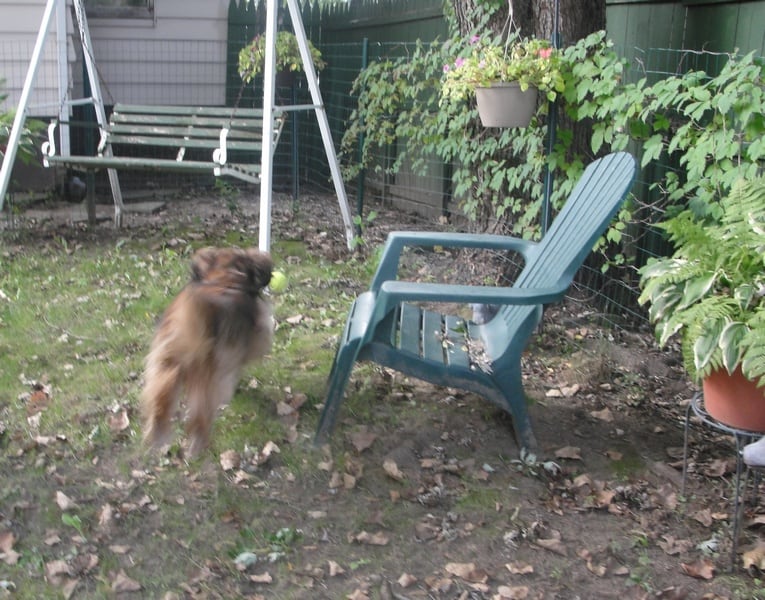 Kelly chases after a tennis ball.
Hi and welcome to Wednesday Pet Roundup!
* This AMAZING story had me bawling…but don't worry, it gets happy. Harper the deformed puppy found in the trash heals because of LOVE! According to TODAY online, the pit bull puppy was found, in the trash, so badly deformed that vet workers decided the only humane thing to do was to euthanize her.
"That's when Erica Daniel, a regular at the local animal shelter, stepped in. She decided to take the puppy home for one full and final day of unabashed affection. "I had to show her what it was like to be loved," Daniel said. "I'd planned on taking her home that night, letting her sleep in bed with us, and having her humanely euthanized in the morning." And that very day, Harper began healing, walking, and thriving! Harper is now 11 weeks old and will soon be ready for adoption.
* These surfing dogs raised more than $100K to help orphaned animals. Way to go Surf Dog Ricochet, and others!
*Wow, Dieting with my Dog and Koly and Kelly's K9Kamp are right! Reuters article today confirms: Looking for a fitness buddy? Get a Dog!
The winner of last week's K9Kamp fetching sticks contest is Pup Fan and Bella of I Still Want more Puppies! Congratulations!!
Winner of the Week 3 Challenge package (see all the great prizes here!): FiveSibesMom!
Speaking of fitness, check in on how our k9kampers are doing!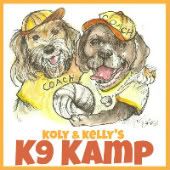 For more updates, visit Kol's Notes too!
1. I Still Want More Puppies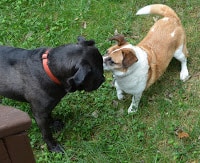 This week's challenge was a bit of a mixed bag… Bella's favorite game is tug, so that part of the challenge was a piece of cake. Bella will happily play tug all day if someone is willing. Racing her was moderately successful – she tends to get distracted easily, but I was able to regain her focus by reminding her we had a good tug game going. The final piece of the tug & tone challenge involved getting in push up position; however, I have wrist issues so I had to modify a bit. I did some extra lunges instead. Bella didn't seem to notice my substitution.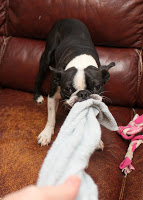 2. Life with Lulu and Wally too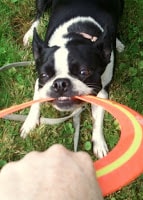 We had a tough time getting the logistics of this one down. I found that it was easier to do squats/lunges while my little dogs were on the couch, as opposed to on the floor. Better leverage I guess? I had a hard time keeping Lu's interest in tugging, so I cheated a little and alternated with Wally, who is a tug-o-holic. We did 4 15-minute sessions.
3
. My Brown Newfies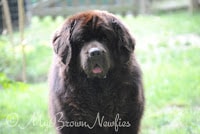 We have a K9 Kamper down!!!!
Sherman was unable to complete this weeks challenge due to minor boo-boo. I have been dealing with a hot spot on his left rear leg for weeks now and finally got healed until he started to lick at it and created a lick granuloma, which we than had to bandage to keep him from licking at it. Sherman now thinks that he is handicapped, and he will not even go on walks. He hangs his head and barely walks when I attempt to take him. I know he is just playing me because he walked fine without the bandage, He is such a goof! Anyway, the bandage will come in a few days so hopefully he will do next weeks challenge. I did do some lunges and girlie push ups this weekend so I guess we did 1/2 the challenge!