A Week of Christmas Giveaways Day #4!
Today–Orbee-Tuff RecycleBALL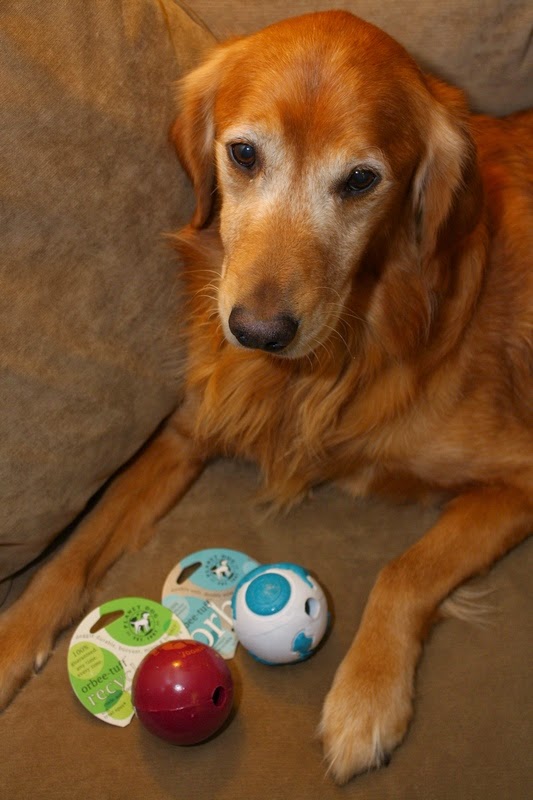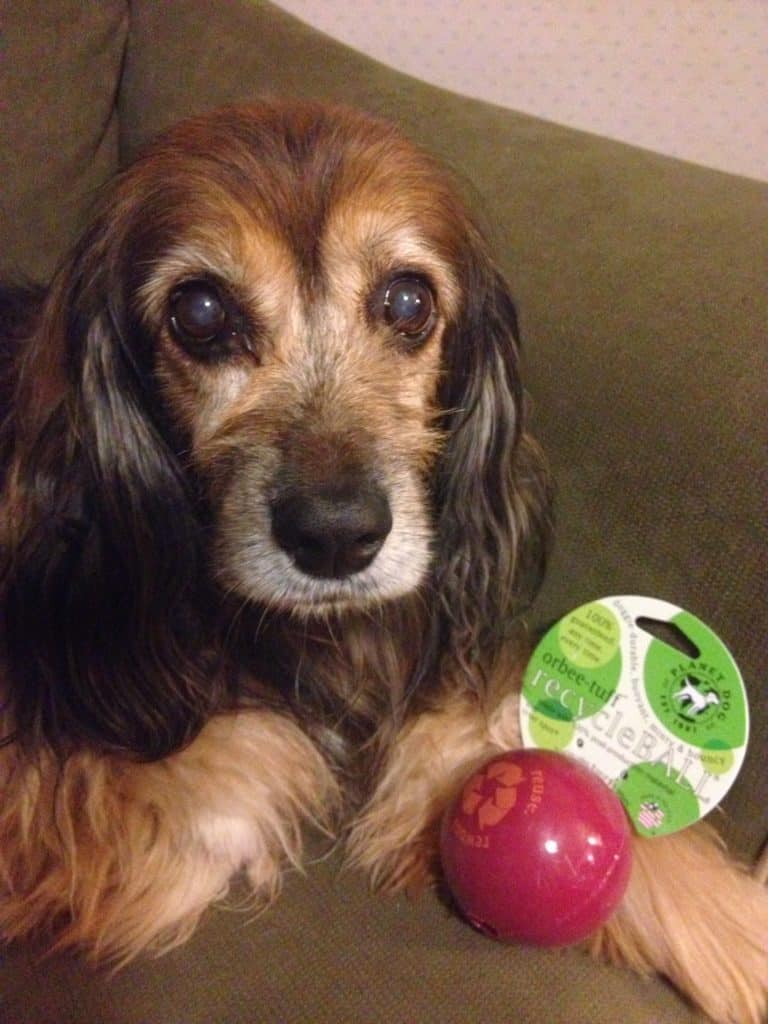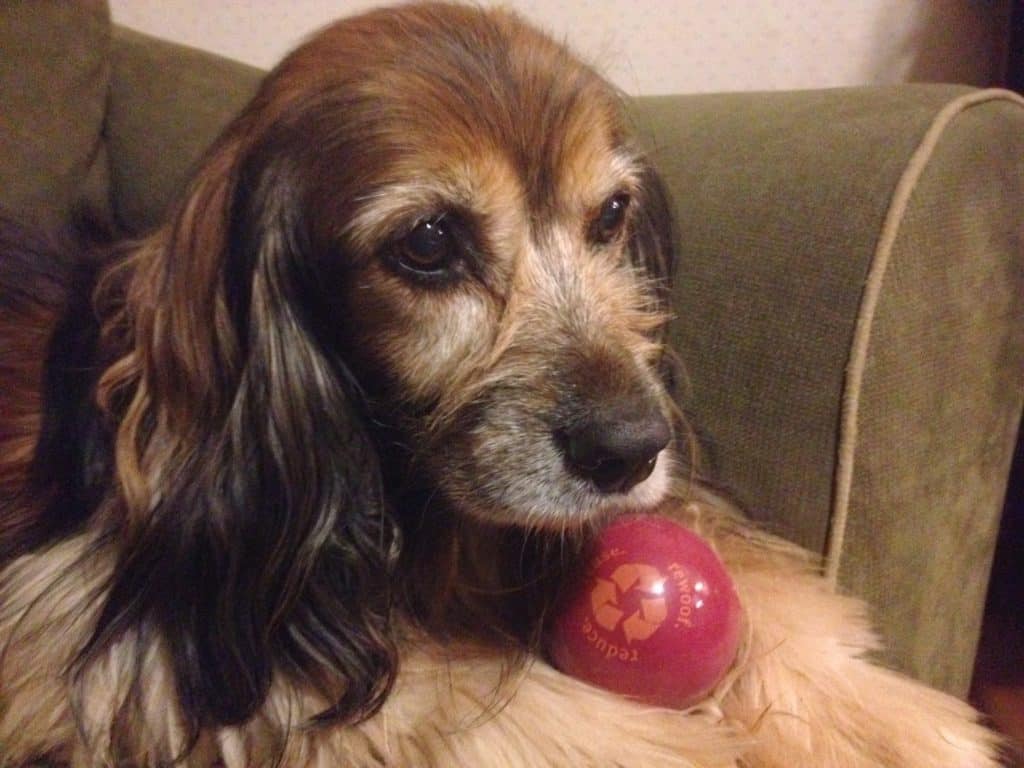 I don't know if there's any way to explain it. My dogs are crazy for the Planet Dog Orbee-Tuff balls.
It could be the material. The rubber ball is durable, yet soft to chew. And the RecycleBALL is made of scraps from other Orbee-Tuff balls that otherwise would have been discarded!
Or maybe it's the taste. The RecycleBALL is minty. My dogs actually lick it because it tastes so good.
Whatever the reason, this ball is a winner. We love the Orbee-Tuff RecycleBALL!
We're giving away one Orbee-Tuff RecycleBALL each to THREE lucky winners. Enter below! And good luck.
Tomorrow's Giveaway- Orbee-Tuff Old Soul ball
*Full
Disclosure- We were given one toy to review and three to give away. This
in no way influenced my review. Opinions here are 100% my own.