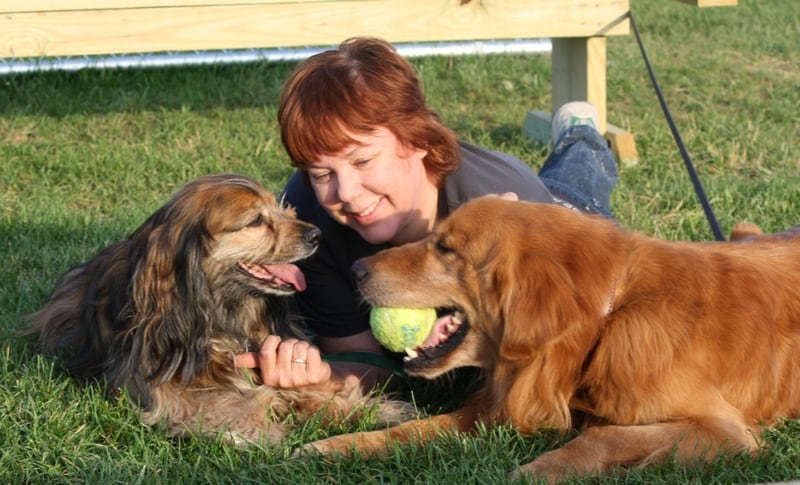 Ready for some fun? It's K9Kamp!!
What is K9Kamp?
An exciting opportunity to walk, play and get fit with your dog, and connect with other bloggers.
How do I join?
It's EASY! No registration, no fees, no time-consuming commitment. Just look for the challenge posted on this blog and on Kol's Notes every Friday from May 18 through June 8. Then, at your own convenience, complete the challenge with your dog. You and your dog will walk, jump, tug, chase and more!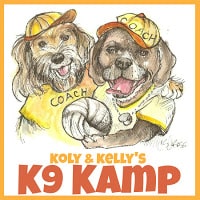 If you blog, you can blog about your results, and join in on our K9Kamp Blog Hops every Thursday. Just tell us about how you and your dog enjoyed that week's challenge.
If you don't blog, feel free to leave a comment and tell us how you did. Our first Blog Hop is this Thursday, May 17th–if you blog, we'd love to have you write a post about why you're joining k9kamp (and it doesn't have to be for all 4 weeks, just as long as you want to try to get fit and have fun with us!) and link up to our linky, you will find it here Wednesday night.
Are there Prizes?
But of course! You'll get a chance to enter our drawings for dozens of great prizes! Leashes, collars, tags, dog books, and toys, toys, toys! Here's just a few:
Busy Buddy Rip and Tug Ball
Nike Sports Band
leather collar from Design A Collar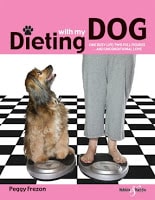 Books including this one (blush!)
We even have 8 special featured bloggers who have committed to participating in ALL 4 challenges and blogging about their journey.You'll meet them here this Thursday. I can't wait to introduce them all to you!
And Kol's Notes and Peggy's Pet Place will be blogging about diet and fitness tips during the week too. Plus look for us on Facebook and Twitter @peggyfrezon and @kolsnotes and the hashtag #k9kamp to keep up with all the fun. Join me on Facebook too!
So are you ready? Kelly, Brooks and I are excited to see you at K9Kamp!