My daughter pulled into a thruway rest stop in Oneida NY and saw…..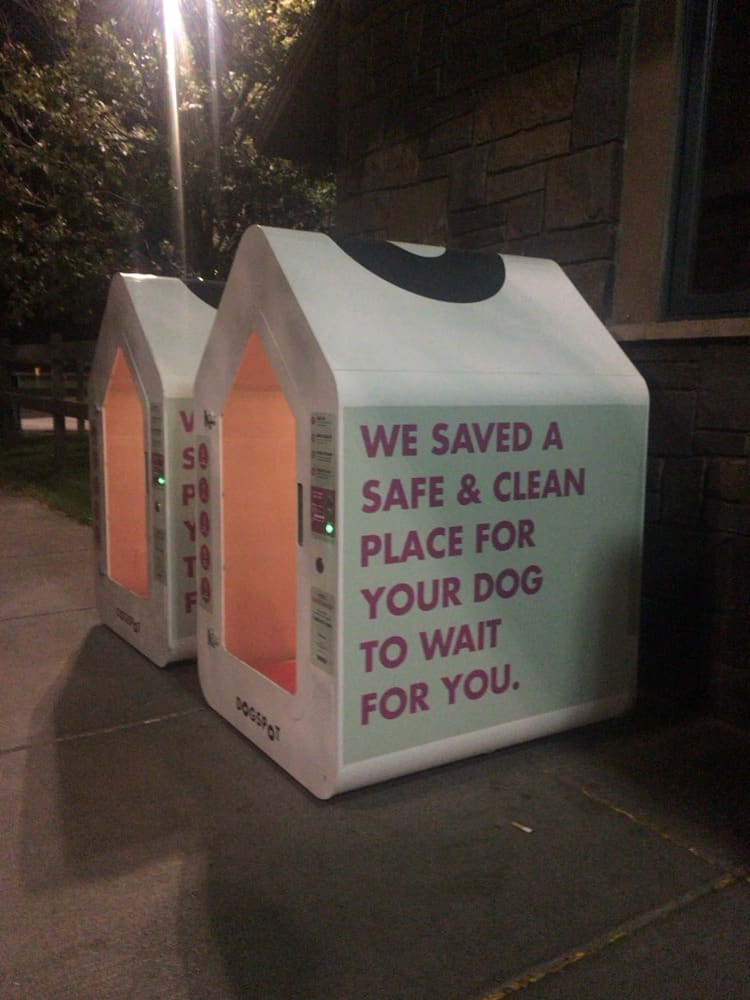 Alongside the building were these two little huts, Dogspots–designed to be a safe place for you to leave your dog while you go inside.
There are now Dogspots at four thruway service areas in Central New York. They are also on sidewalks in more than a dozen cities. I can't decide if I'd use it or not. Would my pet be anxious? As much as the idea seems unusual to many of us, if you have to go inside for a meal or to shop or use the facilities, it does seem like the vet-approved Dogspot is a safer alternative than leaving your dog inside your car–which is not even an option and can be deadly in hot weather.
The Dogspots have a front-facing window, air conditioning, and a UV light to kill germs. They even feature a camera so you can check on your dog from your phone.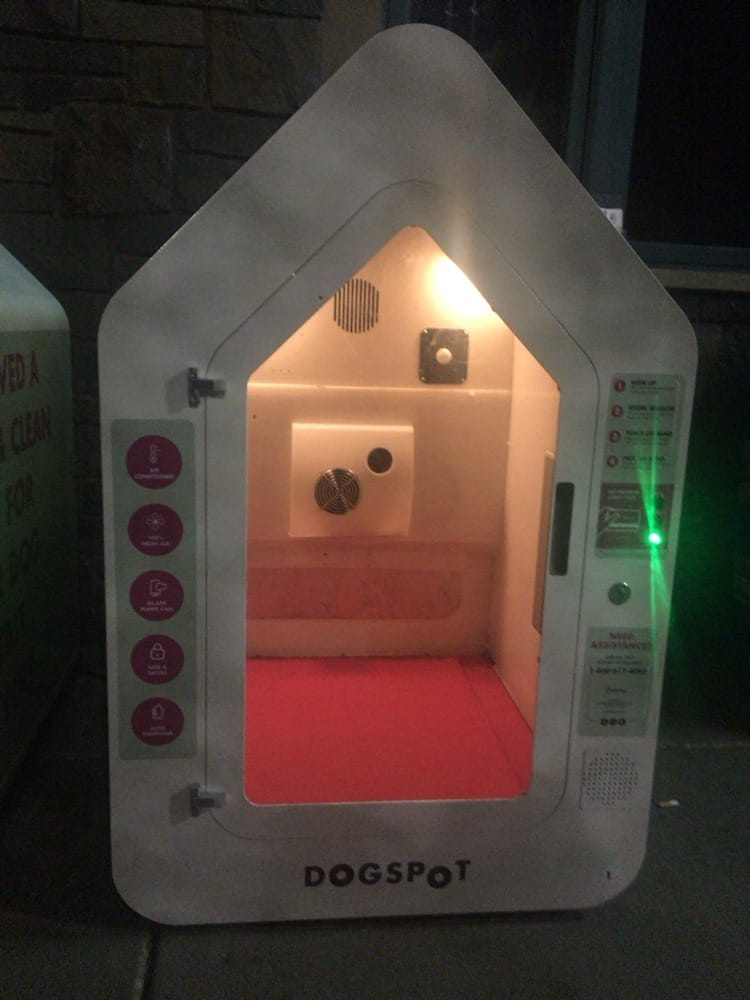 The way it works–You download the Dogspot app on your phone. You reserve a spot 15 minutes before you arrive. You then unlock the Dogspot door with your phone. The fee is 30 cents a minute. It's important to note that the Dogspot is not a doggy daycare–they are designed for brief stays (15 minutes is average) while you run an errand.
I asked my daughter if a golden retriever could fit inside, and she said not very well. So if you have a larger dog, that might be an issue.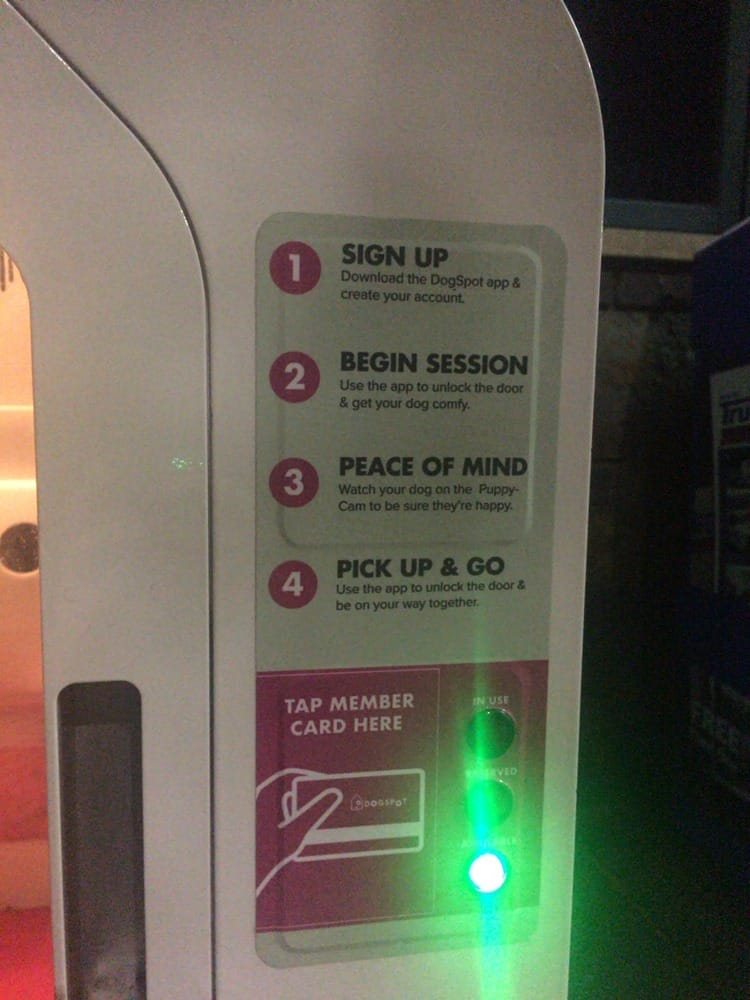 Would you use this?
If no, what are your concerns?
If yes, what features do you like the best?
Would your dog like it, or would your dog be afraid?
Would you feel safe and secure with your dog inside, or more anxious?
If you've used one, how has your experience been?
I look forward to your thoughts in the comments,