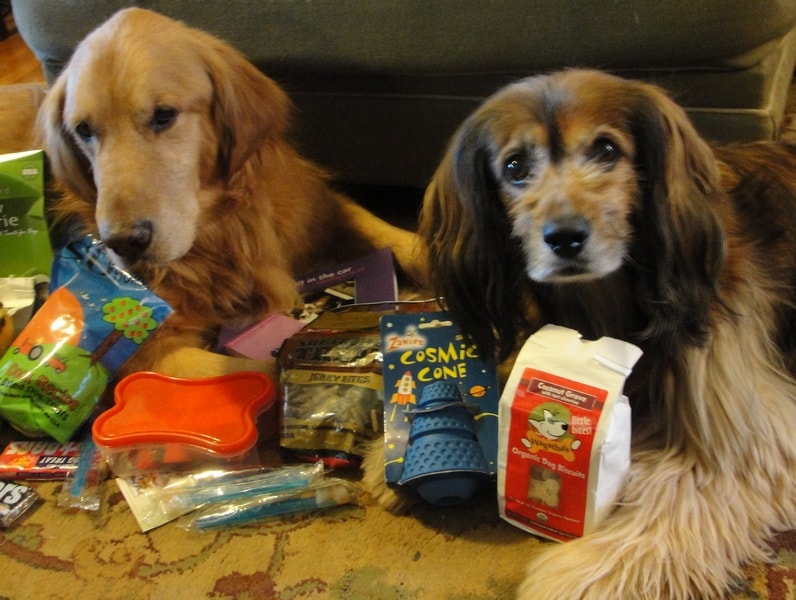 It's always fun to get mail, especially when that mail is full of great treats for your best friend. Mary from Woof Pack Goodies recently asked me if I'd like to try her new service, and Kelly and Brooks readily agreed! And we're giving away one for your pampered pet too!
Woof Pack is a scheduled home delivery service for pet product. Each pack includes 3 to 6 items including toys, grooming supplies, treats (made in USA) and even special pet related items for pet parents. And 10% of each purchase supports registered dog rescue groups, too.
Ideas for Woof Pack:
* New Puppy welcome gift
* Birthday gift (dog or pet parent!)
* Holidays
* Graduation from Obedience School!
We received our Woof Pack overflowing with goodies to try.
Our Woof Pack included: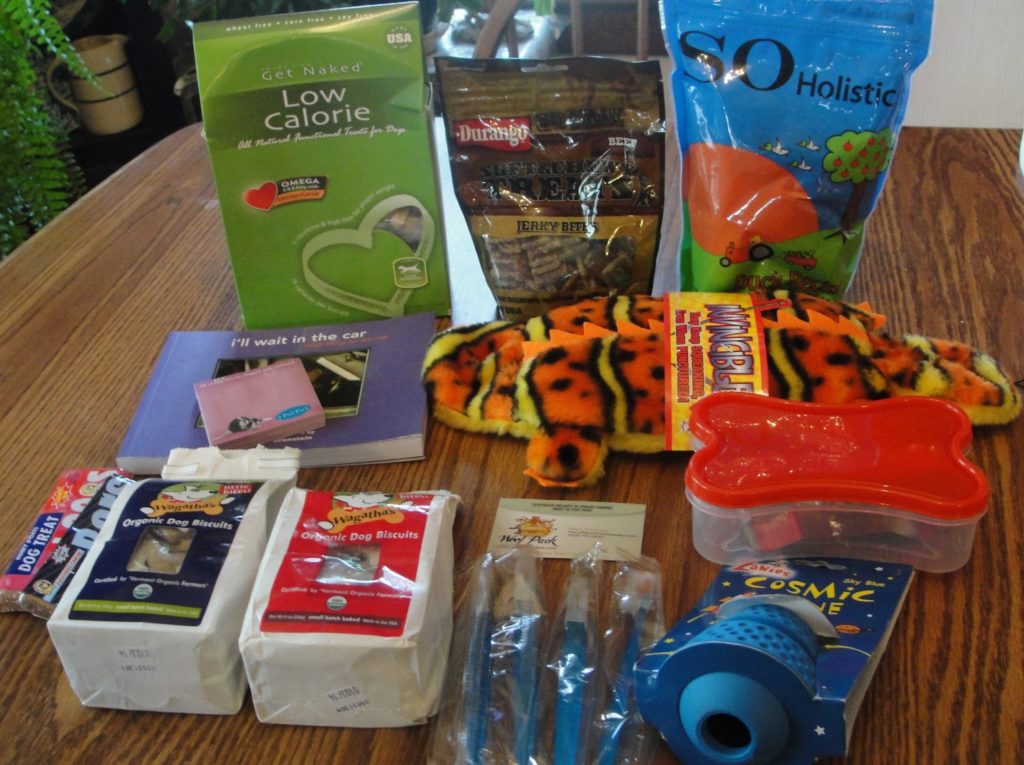 1. SO Holistic duck recipe Holistic Baked Dog Treats 14 oz
2. Large box of Get Naked Low Calorie chicken flavor biscuits (16 calories per biscuit, wheat free, corn free, soy free) 12oz
3. Durango jerky bites (Made in USA) 8 oz.
4. Wagatha's organic dog biscuits- Coconut Grove with tart cherries- 8 oz
5. Wagatha's organic dog biscuits- Bedtime Biscuit with chamomile and ginger- 8 oz
6. 2 Bark Bars cookie bar- Honey and Oats, Carob, 1.5 oz each
7. Book- I'll Wait in the Car by Marcie Jan Bronstien
8. Bone, doghouse, and hydrant shaped cookie cutters
9. sticky note pad
10. 4 prefilled toothbrushes
11. Cosmic Cone by Zanies- good for aggressive chewers
12. Invincibles gecko toy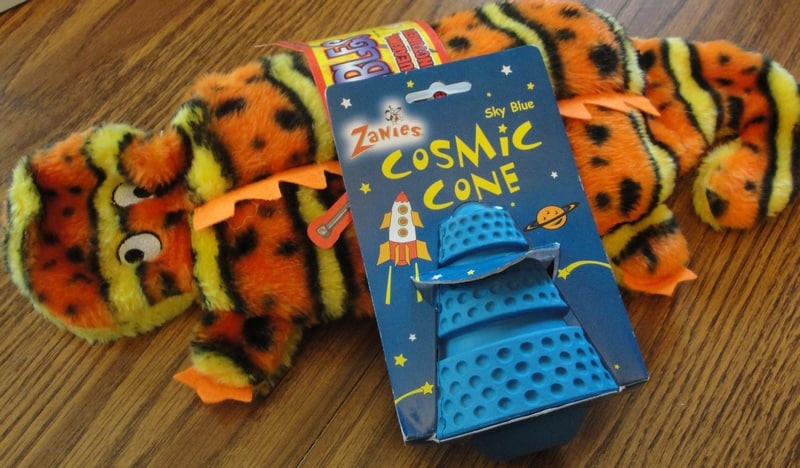 I was impressed with the quality of the items. All items are full size, not samples. All the treats are made in the USA. I was excited to see the Wagatha's biscuits and the Get Naked cookies. One of Kelly's all-time favorite toys is her Invincibles snake, so I'm sure she'll love the Invincibles gecko (or, maybe I can convince her to let Brooks have it?) It was fun to see some items for pet parents in there too, such as the note pad and cookie cutters.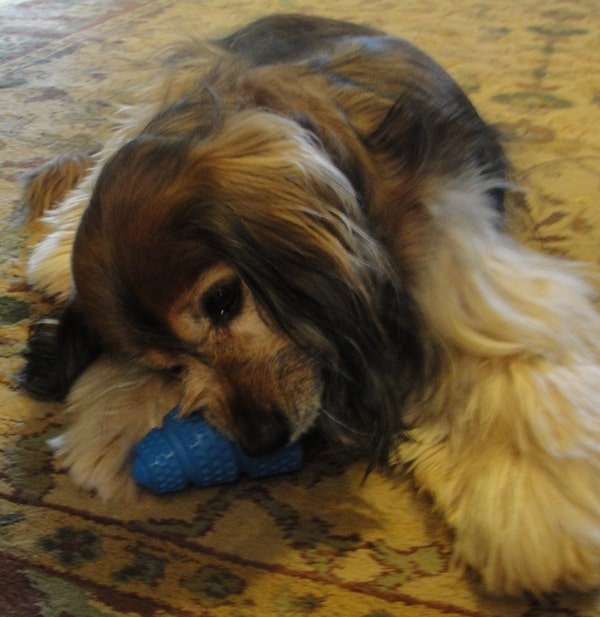 If you'd like to try some new products, and enjoy treating your dog, I recommend Woof Pack.
Now, the giveaway! Enter to win a Woof Pack of your own. *Your own items may differ, but I'm sure they'll send you some great stuff. Good luck!
a Rafflecopter giveaway
Full Disclaimer: We were provided with one product to review, and one for giveaway. This did not affect my review, and the opinions expressed here are 100% my own.
Want more great pet news, fun content, and special bonuses? Subscribe to my free newsletter. Brooks and Kelly say thank you!