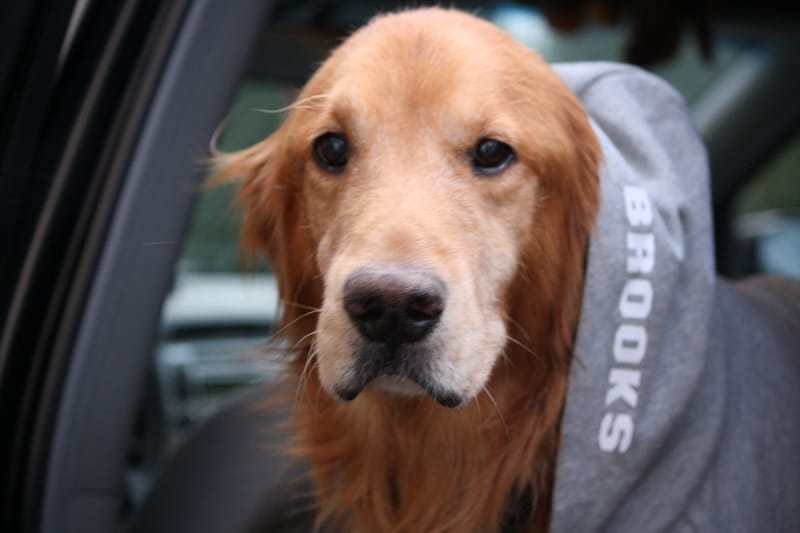 It's only been a few weeks since we lost Brooks, but Mike and I have dared, a few times, to let the subject of getting another dog escape our lips. We say it in hushed tones, almost like a secret. As if the word got out, we'd somehow seem less loyal to Brooks. When is it time to get a new dog?
The truth is, no dog can replace Brooks. Ever. No dog could ever look at me the same way he did, sprawl across my chair in the exact same way, love me the same way. No dog could be as sweet and gentle and perfect as our Brooks. But there is a hole, and nothing will be quite right again until it's filled. No, we haven't healed from losing Brooks yet. But if we wait for that, well, we're going to be waiting a long, long time.
Besides, there are other dogs out there waiting for homes, waiting for the kind of love and comfort we have to give. A dog who otherwise might be left on the streets or in a shelter. We want to give another dog a place in our home and our hearts–even hearts that might be aching still.
So we told the rescue group who found us Brooks, that when the right dog came along, we're ready. And we smiled for the first time in a long time.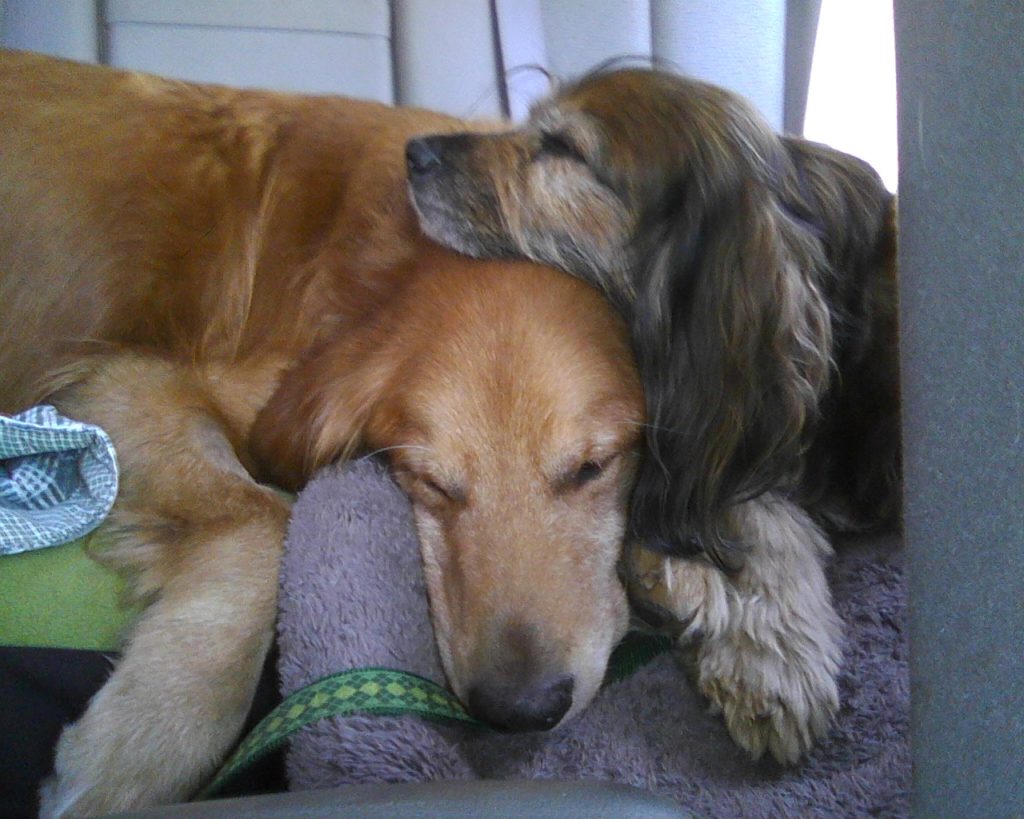 We don't wish to be picky, but we do need to wait for the right dog. Mostly, we need a dog who will get along with Kelly. Kelly isn't friendly with all dogs and we learned from experience that we're not comfortable refereeing and mediating difficult doggy interactions. And the breed must be a Golden Retriever (or mix). Brooks spoiled us for that.
But the big question is age. After adopting a senior and losing
him after one year, would we do it again? My
son says no–he's begging us, next time, to get a puppy instead. To be honest, we'd like a younger dog, maybe a couple years old, so that hopefully we won't have our hearts broken again quite so soon (although, to be sure, there are no guarantees at any age.) Truth be told, however, an older
dog fits our lifestyle well. We loved how easy Brooks was–content
with a few walks, throwing the tennis ball around a bit, and
snoozing the rest of the day. We loved his calm personality. No, I don't
relish the thought of losing a dog again. And I'd prefer a younger dog, for that reason. But if the right dog came to us and he was a senior, we'd do it again.
I miss Brooks. I miss him from the moment I wake up and he's not there beside the bed greeting me, to when I'm sitting in my big green chair and he's not there sleeping on the ottoman, to when I look at his picture and long to feel his soft golden fur, and every moment in between. But I think my heart is able to handle it again. My husband thinks he wants to get another dog before too long.
We're ready, wherever you are.
Want more, pawsitive pet tips, good news, and special bonuses? Content not already on the blog? Subscribe to my free newsletter. Kelly and I can't wait to see you there!