This is part of Be the Change for Animals and World Spay Day blog hop.
I
had a yellow lab named Hudson. He was a sweet, friendly,
beautiful dog. Was Hudson neutered? Let me tell you in a minute.
As part of Spay/Neuter Awareness Month, this February 26, organizations and bloggers worldwide recognize World Spay Day, a day promoting spay/neuter as a
way to save lives. This blog hop is a way to help spread the message.
Most
people understand that there are more cats and dogs in shelters than
there are available homes. Unfortunately, the result is that millions of
homeless animals are euthanized each year. Yet there are still many
pets (those not being bred by responsible breeders and/or being shown
in dog shows) who aren't spayed/neutered. Part of the reason is because
of misinformation about the risks or disadvantages of spaying/neutering.
One common myth preventing some people from getting their pet spayed or neutered is: If I spay/neuter my pet, he will get fat.
Now what about our yellow lab, Hudson? We did get him neutered, and he did become overweight.
But one event didn't necessarily lead to the other.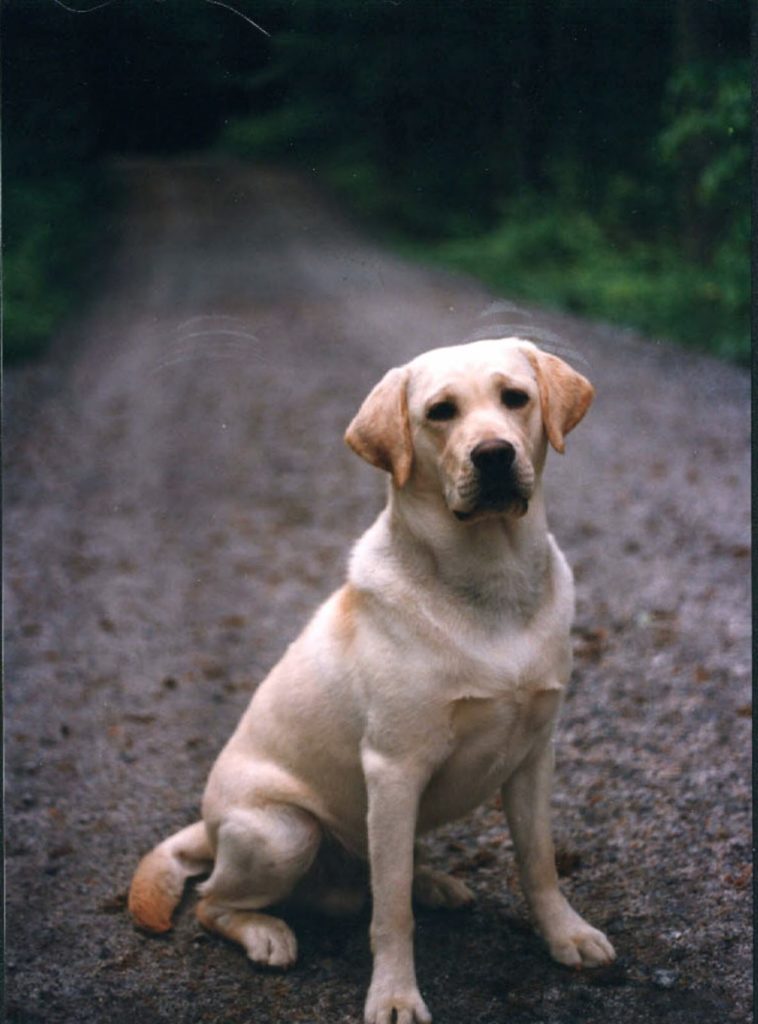 Young Hudson. Happy and neutered.
1. Was I feeding him the proper amount for his size and activity level?
2. Did I refrain from giving him table scraps and extra treats?
3. Was he getting several walks and plenty of exercise daily?
The answer to all of these questions is no. Although I loved
Hudson and wanted the best for him, at the time I didn't fully understand the
importance of keeping him fit and giving him enough exercise. I'm quite
sure that the reasons for him being overweight had much more to do with
his lifestyle than his being neutered.
Our newly adopted Brooks was neutered just before we adopted him,
at 11 years old, and he has not suddenly gained weight. He's fit and
healthy, eats an appropriate amount of food, and gets plenty of
exercise.
So in the experience
with our pets, I would say that neutering does not cause weight gain as
long as you are mindful of other lifestyle factors.
So cross that reason off your list! Get your pet spayed/neutered, and help spread the word!
*Join in! Write a blog post sharing the news about World Spay Day and Spay/Neuter Awareness Month and link up to BTC4animal's World Spay Day blog hop. The link list will remain open through February 28.
Want more great pet news, fun content and special bonuses? Subscribe to my free newsletter. Brooks and Kelly hope to see you there!