I always wondered what my son and husband found so thrilling about fantasy football. But now, there's a fantasy game I can really get into–I can make my own picks for the Puppy Bowl!
This Sunday at 3pm E/P, Animal Planet's Puppy Bowl returns for it's tenth season.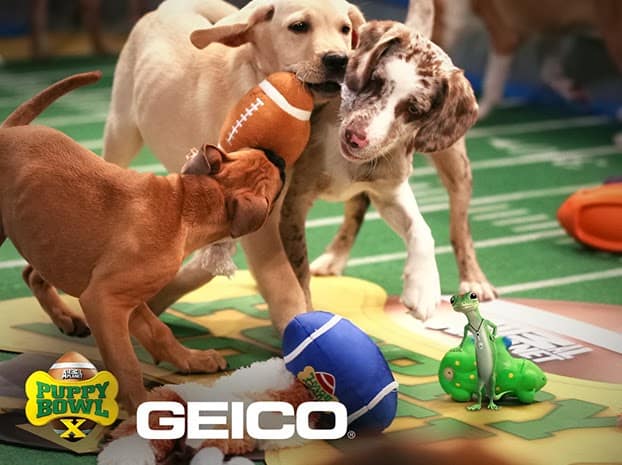 Tune in for terrier tackles, puppy penalties and Fido first downs! Not to mention the adorable kitten halftime show.
I decided to see what all the fuss was about and create my puppy fantasy team. I viewed a brief profile of the puppies and chose three I'd like to draft for my team.
I chose:
Sparky–male Yorkie
Ginger–female Old English Sheepdog
Van Helsing–male Basset Hound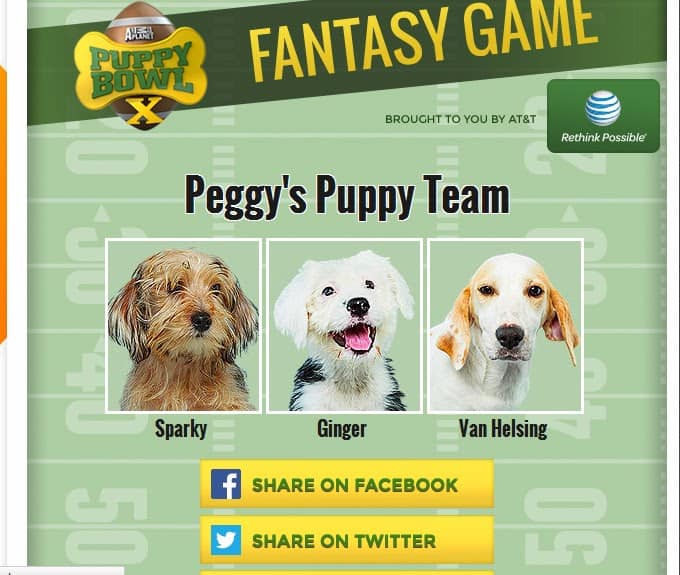 I have to admit, I chose based on which dog made me say "awwwww" the most, rather than which seemed to have the most athletic ability.
Check out the live puppy cam to see the contestants. Players are all adoptable puppies.
Not to be outdone, Hallmark channel is running the Kitten Bowl! The event benefits animal rescues.
And, don't forget Dog Tipper's and All Things Dog blog's SuperDog Sunday! Proceeds go to Petfinder Foundation.
Want
more positive pet tips, good news, and special offers? Fetch
my free newsletter, Pawsitively Pets. Kelly and Ike
hope to see you there!